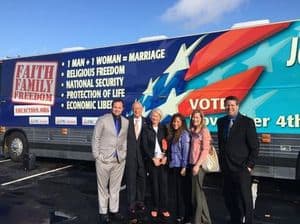 Woman gets dumped by boyfriend, spends entire week inside 24-hour KFC to nurse her heartbreak.

 The Duggers bring their support and bigotry to the reelection campaign of Kansas Senator Pat Roberts.  

 GLSEN released its biennial National School Climate Survey yesterday, revealing that although school climate for LGBT students has improved over the years, fully 85% of respondents said they were verbally harassed in the past year and 65% heard homophobic remarks like "fag" or "dyke" frequently or often. 

 The second White House jumper, 23-year-old Dominic Adesanya reportedly believed someone had stashed spying devices in his family home and wanted to talk to the president about it.

 Police in London are looking for two men who robbed another man and attacked him with a cattle prod in his home after contacting him through Grindr. 


 Still in need of a tacky and/or tasteless costume for Halloween? Try the Ebola Hazmat suit. 

 The U.S and Russia proxy war in the fight over gay rights in Kyrgyzstan. "The gay rights debate in Kyrgyzstan is taking place while relations with Russia grow stronger and those with the U.S. weaken. Last year the Kyrgyzstan government refused to renew the agreement allowing for the presence of a U.S. air base in the country, which had operated since 2001 as a rear base for operations in Afghanistan. Meanwhile, it has allowed Russia to expand its air base in the country, and is moving toward joining the Russia-led Customs Union." 

 Florida Attorney General Pam Bondi is continuing her crusade against the gays.

 Benedict Cumberbatch talks slinking "around like a porn star dragon" during his motion capture scenes for The Hobbit. 

 Human Rights Watch is calling on officials in Perugia, Italy to drop charges against six gay right activists accused of disturbing the peace because they kissed during a demonstration in March. "The charges would be laughable if they didn't reflect exactly the anti-gay sentiment the activists are fighting against," said Judith Sunderland, senior Western Europe researcher at Human Rights Watch.

 Jessica Chastain, Matthew McConaughey, and Anne Hathaway talk Interstellar, childhood dreams of astronauts, and whether their movie roles taught them how to operate a telescope.

 Defrocked pro-gay Methodist pastor Frank Schaefer faced the church's highest court yesterday. A decision is not expected to be announced until several days after its meeting concludes Saturday.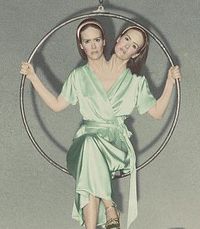 Sarah Paulson explains why playing conjoined twins on American Horror Story: Freak Show is "the hardest thing I've ever done." 

 The war against women continues in North Dakota, with proposed "personhood" amendment Measure 1 effectively making in-vitro fertilization illegal. 

 Pope Francis calls for abolishing the death penalty and life imprisonment. 

 "Anti-Facebook" investors are pouring millions into Ello. 

 The Washington Post looks at how "guns, same-sex unions and legalized marijuana" turned laid-back Colorado Gov. John Hickenlooper into an embattled politician.  

 November 5th has been declared Britney Day in Las Vegas.