TLC has abruptly canceled Honey Boo Boo following allegations that matriarch "Mama June" is now dating a convicted child molester.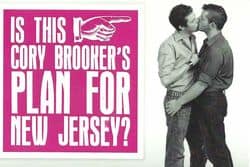 Anti-gay Christian advocacy group has a poster-fail trying to attack New Jersey Senator Corey Booker's support for LGBT rights. 

 Aaron Sorkin has confirmed that Christian Bale will play Steve Jobs in his movie screenplay about the Apple co-founder.

 World OutGames Miami has launhced a worldwide crowdfunding campaign to help raise funds for the upcoming sports, human rights, and cultural event in 2017. The group is hoping to raise $200,000.

 Dallas nurse Nina Pham has been cleared of the ebola virus and released from a Maryland hospital. Meanwhile, a member of Doctors Without Borders who recently returned to New York City from West Africa has tested postive for the virus. 

 Lamba Legal is suing the Texas Department of Criminal Justice on behalf of a transgender woman who has allegedly faced persistent sexual abuse and violence within the prison system.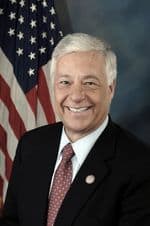 The Daily Beast looks at Mike Michaud's campaign for governor of Maine and whether we're on the cusp of America's first "post-gay" governor. "Pundits are saying that it is not so much that Michaud may become the first gay governor of a state, but that he may become the nation's first 'post-gay' governor—someone whose sexual orientation is truly a non-issue in the campaign. Democrats in Maine say that Michaud has been actually reluctant to talk about his sexuality for fear that to do so would risk being accused of playing "the gay card," or of exploiting his sexual orientation for political gain.

 HRC adds staff in Nebraska and Wyoming. 

 A Malaysian man managed to survive a car crash into a 60-foot ravine by crawling for three days through the jungle searching for help. 

 Embattled gay GOP congressional candidate Carl DeMaio has been hit with new allegations his campaign wrote a UT San Diego editorial critical of DeMaio's opponent Scott Peters. 

 Andrew Garfield is all hush hush about his relationship with Emma Stone. 

 Earlier this morning, the Texas Department of Public Safety refused to administer a driving test to Houston mayor Annise Parker's daughter because she had different moms listed on separate documents. Luckily the situation has now been resolved. 

 Nicki Minaj takes over the world in MTV Europe Music Awards promo. 

 Queen Elizabeth has personally posted her very first Tweet. Cheers! 

 Plans for a first-of-its-kind AIDS monument in Southern California were unveiled this week, with the West Hollywood City Council unanimously approving the selection of internationally-acclaimed artist Daniel Tobin to design the Monument.  

 J.K. Rowling is set to release a new Harry Potter story in time for Halloween. 

 Chris Christie says everyone just misunderstood him when he said he was tired of hearing about the minimum wage.

 San Francisco's only lesbian bar, The Lexington Club, is closing its doors after 18 years.