Chelsea Handler's Instagram photo mocking Vladimir Putin's proclivity for shirtless horseback riding gets taken down.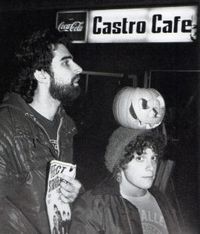 6 other openly gay high-ranking businessmen besides Apple CEO Tim Cook. 

 Check out this four-part series chronicling the history of gay Halloween in San Francisco. 

 Melissa Rivers remembers her late mother for Halloween #throwbackthursday.

 Sir Ian McKellen has been given the Freedom of the City of London award in honor of his work promoting LGBT equality. The award dates back to 1237 and is handed to people who have achieved success in a given field. 

 Michael Jordan calls Barack Obama a "s**tty golfer."

 The number of billionaires in the world has doubled since the financial crisis. 

 Brian Galivan talks to The Wrap about his new CBS comedy The McCarthys and the "huge gap" between homosexuality and professional sports. 

 Ireland's government has pledged to begin legally recongnizing transgender people.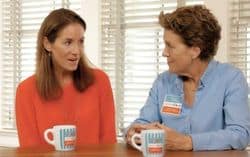 In a new campaign ad, former South Carolina first lady Jenny Sanford is spilling the tea about Mark (but not that Mark).

 Chris Christie tells Hurricane Sandy victim/heckler to "sit down and shut up."

 Elton John on Pope Francis: "Make this man a saint now, okay?"

 Two and a Half Men's Jon Cryer is a self-described "effeminate heterosexual dork"

 Jake Gyllenhaal tells Conan all about his adorable childhood Halloween costumes.

 A LGBT movie screening in Kiev, Ukraine was interrupted by a suspected arson attack that left severe damage to the city's oldest movie theater.  No injuries were reported. 

 ThinkProgress looks at the Southern Baptist Conventions new, media-savvy approach to condemning homosexuality.

 The copyright infringement case against Robin Thicke's 2013 hit "Blurred Lines" will be heading to court.  

 Benedict Cumberbatch goes into graphic detail about Sherlock Holmes hypothetical sex life.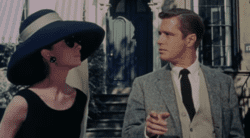 The Breakfast at Tiffany's Upper East Side townhouse is on sale for a cool $8 million.

 John Burkhalter, the Democrat running for lieutenant governor of Arkansas, opens up about his past life as a male stripper. 

 Like Ellen, Meredith Vieira also went as Amal Clooney for Halloween. 

 Glendale, Arizona is considering an anti-discrimination proposal protecting LGBT people from discrimination in employment, housing, and public accommodations. 

 Check out this heartwarming story of how Ben Larison, a baseball player from Coe College in Iowa, fell in love with a fellow athlete at school and came out to his teammates. 

 Kirk Cameron wants you to know that it's okay for Christians to go trick-or-treating.