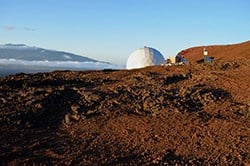 NASA's Mars Reconnaissance Orbiter

sent back images of comet "Siding Spring" that recently swept by Mars, revealing it to be much smaller than previously thought: "The nucleus of the comet that zoomed past the Red Planet on Sunday appears to be about half its predicted size of about half a mile. This surprising find could be one of many to come as scientists pore over the data sent back by the NASA orbiters and rovers that teamed up to study the mysterious visitor from the solar system's distant Oort cloud."
In other Mars news, a NASA-financed study in Hawaii will study how a journey to Mars will impact astronauts psychologically: "When astronauts finally head toward Mars years from now — NASA has penciled the 2030s — it will be a long and lonely journey: about six months to Mars, 500 days on the planet, and then another six months home. "Right now, the psychological risks are still not completely understood and not completely corrected for," said Kimberly Binsted, a professor of information and computer sciences at the University of Hawaii at Manoa and the principal investigator for the project. (She is not in the dome.) "NASA is not going to go until we solve this."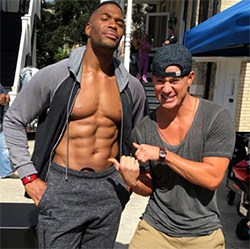 Michael Strahan shows off his abs for Magic Mike XXL.

Oscar Pistorius sentenced to 5 years in prison, will likely serve less time than that.

Iconic American fashion designer Oscar de la Renta has died.

SNL adds new cast members.

But will the gays be as impressed as the ladies?

Renee Zellweger shows up on a red carpet looking rather different.

How seriously are you taking Halloween this year?
A real life Sister Act of sorts. And she's "Like A Virgin."

According to the World Health Organization (WHO), Ebola vaccine trials in West Africa are set to begin this January.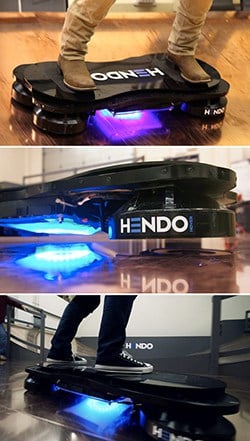 The future is now–say hello to the hoverboard: "So where does the HENDO hoverboard stand today? Well, about 1 inch off the ground. As you can see from the video above, the prototype is real and it works! But to see it hover in person, and better yet, to defy gravity by riding it, is something you need to experience as well. With the support of the Kickstarter community, we all can."

Top Russian official will potentially face sanctions from the International Olympic Committee (IOC) follwing derogatory comments he made towards Venus and Serena Williams, referring to them as "the Williams brothers": "While appearing on a television talk show in his country, Shamil Tarpischev, president of the Russian tennis federation, also said that Venus and Serena Williams look "scary." "While my intention was to make a small joke, I realize now that what I said was inappropriate in any context," Tarpischev wrote in an open letter posted on Friday."
Chinese state media cautions against making "Dumbledore" your English name for the purposes of doing business with western companies.

French President Francois Hollande stands by the sexually suggestive 'tree' installation in Paris' Place Vendome: "France will always be on the side of artists, just as I am on the side of Paul McCarthy, whose work was sullied, no matter what one's opinion of the piece may have been," said François Hollande at last night's opening of Paris's Fondation Louis Vuitton, according to Agence France Presse. "We must always respect the work of artists … France is always ready to welcome artists and creatives coming from every country in the world…France is no longer herself when she is folded in on herself, tormented by ignorance and intolerance," Hollande added hyperbolically. "The country would plunge into decline if it refused to be itself, if it was afraid of the future, afraid of the world."