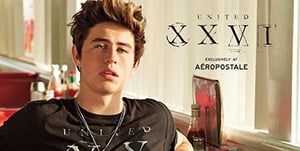 Corporal Nathan Cirillo, who was killed last week at the War Memorial in Ottawa, Canada, was laid to rest yesterday.

Sexual harassment claims, leaked emails dominate last weeks of gay Republican Carl DeMaio's congressional race: "Maybe the only certain thing about the final weeks of the 52nd Congressional District race is that an angry former campaign staffer without a nondisclosure agreement is a major headache for Republican candidate Carl DeMaio. Todd Bosnich, DeMaio's former policy director, says he was fired for telling DeMaio to stop sexually harassing him. DeMaio says Bosnich was fired for plagiarizing a pension report."

Vine star Nash Grier, who gained notoriety after a now infamous anti-gay Vine of his that went viral, partners with teen retailer Aeropostale.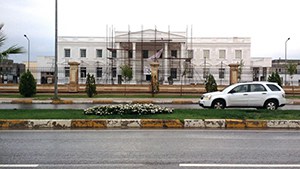 Woman records disturbing video detailing what it's like to be heckled by random men on the streets of New York.

Amanda Bynes to remain under parents' conservatorship.

Scream is coming to MTV.


Iraqi tycoon builds to-scale replica of The White House in Northern Iraq.

Benedict Cumberbatch brings his handsome to the cover of Elle UK.

Wreckage from Amelia Earhart's final and ill-fated flight positively identified: "According to researchers at The International Group for Historic Aircraft Recovery (TIGHAR), which has long been investigating the last, fateful flight taken by Earhart 77 years ago, the aluminum sheet is a patch of metal installed on the Electra during the aviator's eight-day stay in Miami, which was the fourth stop on her attempt to circumnavigate the globe."

Neil Patrick Harris gets carried away by Alec Baldwin at the Elton John AIDS Foundation's benefit last night.

Taylor Swift will donate proceeds from "Welcome to New York" single to NYC public schools. 

Meanwhile, Swift's second single off of 1989, "Out of the Woods", got mashed up with Beyonce's "XO."
Questions of anti-gay bias hit San Diego Police Department: "Is the San Diego Police Department's policy of cracking down on scantily clad partygoers at San Diego's annual gay pride parade while refusing to do the same at beaches and during the Over the Line tournament and other local events legal? A panel of judges will answer that question when they hear a recently filed appeal from a man who was arrested in 2011 at San Diego's Pride festival for wearing a leather gladiator-style kilt."

700 year old viruses found in ancient reindeer poop.

Melissa Rivers to file lawsuit against medical facility where mother Joan went into cardiac arrest.