BY OCCUPY THE DISCO / JOSH APPELBAUM
Disco's influences can be heard in many different genres today, but probably none greater than house music. In fact, the lines can often be blurred between the two genres, and this track by Vienna-based producer LeSale falls somewhere in between.
Lesale feat. Mavin: 'In Command'
'In Command' is the title track from his upcoming EP, and features vocals from Mavin. The track has already built up a nice buzz amongst critics and peers, with Jacques Renault contributing a remix for the record as well. Check out Mavin's falsetto around the 2:55 mark, which to me at first sounded a little like Florence Welch.
More new music for your ears, AFTER THE JUMP…
Crazy P's Jim Baron has an anagrammed alter ego, Ron Basejam, a moniker he uses for his more soulful, deep house solo releases. Generally he's stayed the course of remixing others' work, but this time he's teamed up with Danielle Moore for this lush yet understated house track.  
I featured Jennifer Hudson's pulsing house collaboration with Gorgon City, 'Go All Night' which followed the release of her latest album JHud. The third single from JHud, 'It's Your World,' has been revamped into a serious house track by Kreap. Jennifer's vocals are on point as always, and showcased so nicely against a cascading dance track.
Tiga's dropped 'Bugatti' back in July, aptly titled around the song lyrics' opulent nature. The remix EP was just released, with a remix from UK producer Eats Everything that has some hints of acid house.
German producer Munk's new album features the vocals of two up-and-coming electronic vocal talents, Mona Lazette and Lizzie Page. 'What Do You Want From Me' is a mid tempo album cut with a disco-inspired sound, not unlike 'Happiness Juice,' featured on here by Ru a few months ago. 
The immense talent required to score a video game often goes unnoticed by both music fans and gamers alike.  Martin Iveson helped put Tomb Raider on the map by scoring five installments of Tomb Raider, but on the side had his own library of original music and productions under the nickname Atjazz. His sound fuses elements of deep house, hiphop and jazz to create lush, soulful dance music widely regarded by many house DJs. South African singer Bucie, known best for providing vocals to Black Coffee, joins Atjazz on this track to create the moody, sultry feeling that this genre does so well.
Rounding out this week's picks is a beachy disco remix of Figgy's 'You Were Mine' by Daniel T.  The vocal loops and samples are punctuated by dreamy nu disco production. 
This weekend in New York: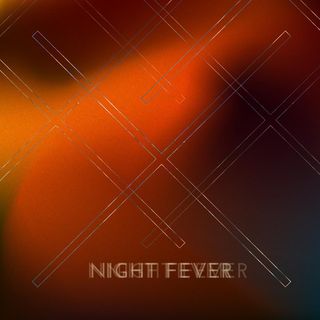 Downtown dancers, fear not: Occupy The Disco's Night Fever is back again on Saturday, November 1st to turn you out again. The intimate dance floor will be pulsing with house and disco jams, inviting all those who love to dance for a fun post-Halloween night. We're turning up the heat and bringing the beats, all you have to do is come with a friendly attitude and a curiosity to experience new sounds. As always, there's no cover, no fuss and no mess – just great music, like the tracks you hear here on Towleroad.
10-4, 303 Broome Street at Forsyth.
The OXD Mirror is a weekly music column brought to you by the boys of OCCUPY THE DISCO (OXD), a New York City based collective created by three music lovers, Ru Bhatt, Josh Appelbaum, and Tad Haes, who want to share their love for disco, house and dance music with the world.   
OCCUPY THE DISCO (OXD) curates and recommends music events to the gay community in NYC—in an effort to move the focus of the nightlife scene beyond the promoter and venue and to the music itself. OXD's goal is to educate, entertain, engage and empower the gay audience to reclaim their ability to question and experience the unknown. The OXD Mirror will serve to showcase tunes that are definitely off-the-beaten-path but rightfully deserve the attention of the gay ear. 
Be sure to check out these tracks and more on our Spotify Playlist. For more information on OXD, check out our website and accompanying blog at www.occupythedisco.com, like us on Facebook, or follow us on Twitter: @OccupyTheDisco.