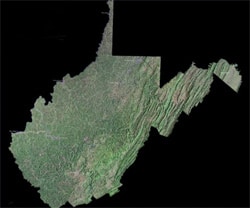 In a statement issued today, West Virgina's Attorney General Patrick Morrisey announced he would no longer be defending the state's ban on gay marriage in court, writing:
On Oct. 6, 2014, the U.S. Supreme Court decided it would not take up the decision by the U.S. Court of Appeals for the Fourth Circuit to set aside Virginia's law regarding same-sex marriage. By refusing to consider the appeal, the Supreme Court has caused the Appeals Court's decision to become final and binding on West Virginia. While we disagree with the Supreme Court's decision to allow the Fourth Circuit's opinion to stand and believe it improperly displaces state and local decision-making, we will respect it.
As the state's Attorney General, it is my duty to defend state laws that have been passed by the state Legislature and are consistent with the Constitution. We have discharged this duty faithfully. In the upcoming days, we will now seek to bring to a close the pending litigation over West Virginia's marriage laws, consistent with the Fourth Circuit's now-binding decision.
Governor Earl Ray Tomblin has also issued a statement responding to the AG's announcement: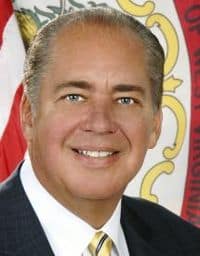 As the attorney general stated today, recent rulings by several federal courts, combined with the refusal of the U.S. Supreme Court to hear this issue, make it clear that laws banning same-sex marriage have been declared unconstitutional. I do not plan to take any actions that would seek to overturn the courts' decisions. West Virginia will uphold the law according to these rulings, and I have directed state agencies to take appropriate action to make that possible.
Our state is known for its kindness and hospitality to residents and visitors alike. I encourage all West Virginians—regardless of their personal beliefs—to uphold our statewide tradition of treating one another with dignity and respect.
UPDATE: WV Department of Health and Human Resources Secretary Karen Bowling has also released a statement, saying that gay couples across the state can begin applying for marriage licenses in the state by Tuesday at the latest:
"The West Virginia Department of Health and Human Resources has prepared all of its bureaus for implementation of this change regarding forms (both paper and online) and its technology systems," Bowling said. "We expect that county clerks across the state will be able to issue marriage licenses for same-sex couples by Tuesday, October 14, 2014 at the latest." 
UPDATE II: It appears Kanawha County and Cabell County have begun accepting marriage license applications from gay couples. 
Kanawha County, #WestVirginia's largest county, is now accepting marriage license applications from same-sex couples via @DMLocalGov

— freedomtomarry (@freedomtomarry) October 9, 2014
So far, I've seen Kanawha and Cabell accepting marriage applications for same-sex couples today.

— Matt Murphy (@DMLocalGov) October 9, 2014