The lawsuit challenging South Dakota's marriage equality ban has received the green light from U.S. Judge Karen Schreier after she rejected the state's motion for the case to be dismissed on Friday. 
Via press release: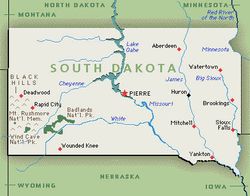 In a 28-page opinion, issued Friday afternoon, Judge Schreier agreed with the plaintiffs, writing, "Given the subsequent developments recognized almost uniformly by federal courts following the Supreme Court's decision in Windsor, Baker is no longer binding authority. Although Bruning explained that sexual orientation is not a suspect class, it did not address whether marriage is a fundamental right. Thus, those cases do not foreclose relief on plaintiffs' due process and equal protection claims."
The Court will now consider the legitimacy of the marriage bans. Judge Schreier ordered state officials to respond to the plaintiffs' motion for summary judgment within ten days. The State must explain why its refusal to wed same-sex couples and its refusal to recognize out-of-state marriages of same-sex couples do not violate U.S. Constitution guarantees of due process, equal protection, and the right to travel.
Here's the current marriage map via Freedom to Marry: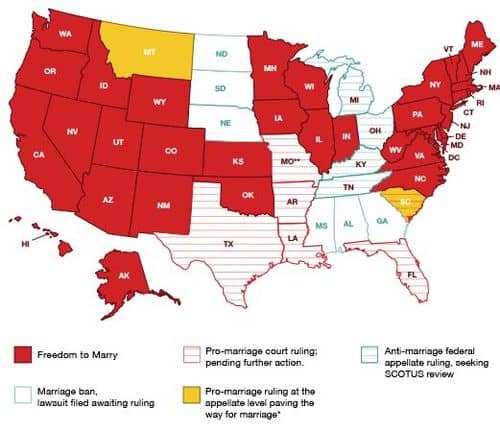 Here's the order via Equality Case Files: