Florida Attorney General Pam Bondi has filed an appeal with the Eleventh Circuit asking the court to take up Judge Robert Hinkle's August ruling overturning the state's ban on same-sex marriage.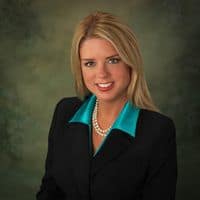 Last week, Hinkle announced he would not lift the stay on his ruling before it is set to expire on January 5. The Eleventh Circuit also has jurisdiction over Alabama and Georgia – neither of which have marriage equailty yet. 
Here's an excerpt from Bondi's appeal:
Because no fundamental right is at issue, and because there is no other basis fro applying heightened scrutiny, only rational basis applies. Florida's laws satisfy this deferential standard. Florida's laws therefore do not violate the Due Process and Equal Protection Clauses of the Fourteenth Amendment. Nor do they violate the right to travel, the Establishment Clause, or a right to intimate association. 
Read the full appeal below via Equality Case Files.