Former French president Nicolas Sarkozy, who has made headlines recently for his call to repeal the country's same-sex marriage law that was passed last year, has been elected as leader of the UMP opposition party.
BBC reports: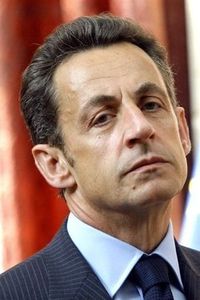 More than 150,000 party members – over 50% – voted in the election, despite the process being slowed down by a cyber attack.
Mr Le Maire, a former agriculture minister, received just less than 29.2% and a third candidate, MP Herve Mariton 6.3%.
Mr Sarkozy posted a message to supporters on his Facebook page (in French).
"I would like to thank all the UMP members who did me the honour of electing me leader of our political family," he said.
"Their mobilisation, at a level unequalled in the history of our movement, is the best response to two years of internal quarrels and divisions."
Back in September, in his first interview since announcing his intention to return to politics, the thrice-married Sarkozy blasted President François Hollande's socialist government for "humiliating families" by legalizing gay marriage. 
Sarkozy is widely expected to mount a campaign in the 2017 presidential election.