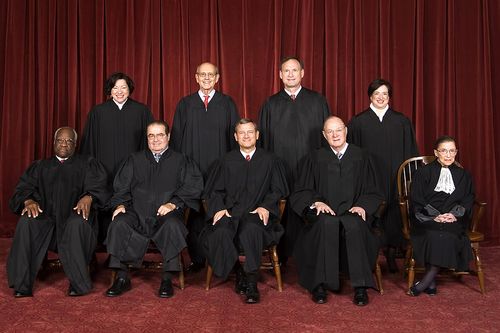 Hoping to bypass the 5th Circuit Court of Appeals, Lambda Legal and the lawyers representing Forum for Equality Louisiana and seven same-sex Louisiana couples have asked the U.S. Supreme Court to review U.S. District Judge Martin Feldman's August ruling upholding the state's same-sex marriage ban. 
The filing, called a Writ of Certiorari before Judgment can be granted in cases that show there is imperative public importance as to justify bypassing the normal appeals process in the Circuit Court of Appeal.
Said Lambda Legal Senior Counsel Kenneth D. Upton, Jr. via statement: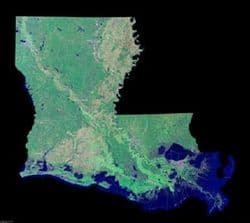 The ruling from the lower court in this case is a time-warped reading of the Constitution and neglects developments in the law, including since the Supreme Court's decision in Windsor. We have seen a blizzard of well-reasoned rulings in recent months holding similarly discriminatory bans unconstitutional, including rulings out of the Fourth, Seventh, Ninth and Tenth Circuits Courts of Appeal. We are asking for the Supreme Court's review now while it is considering the Sixth Circuit decision because together these cases present the full gamut of aberrant arguments supporting these discriminatory bans, and, in Louisiana specifically, present in one state a case covering both the right of same-sex couples to marry, and for legally married same-sex couples to have those marriages recognized. The longer same-sex couples are forced to live in a country divided by where their families are respected and where they aren't the more apparent the injustice will become—and that clarity will come at a price for thousands of families.
Added Forum for Equality Louisiana Executive Director SarahJane Brady:
Dozens of federal courts have been nearly unanimous: these hateful, politically motivated marriage bans have no place in our country – and they will soon end up in the dustbin of history where they belong.  After the Sixth Circuit's ruling upholding state bans on same sex marriages, we determined there is too much at stake in Louisiana and other states without marriage equality to wait on the appeals process to play out, potentially delaying justice for same-sex couples.
The Fifth Circuit has scheduled arguments in challenges to same-sex marriage bans from Louisiana and Texas for January 9. 
Read the petition below via Equality Case Files: