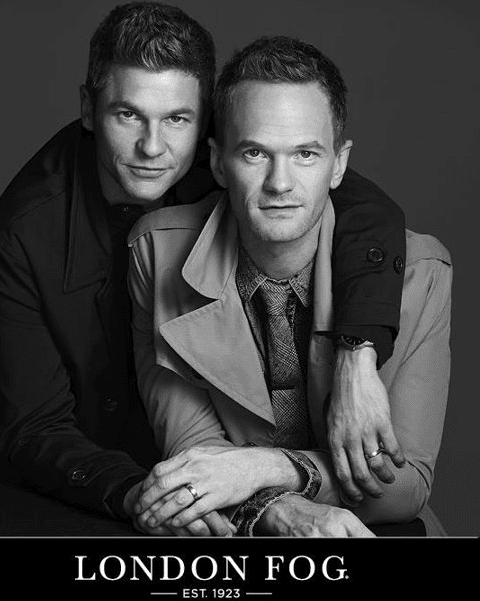 Neil Patrick Harris and his husband David Burtka are sharing more than their lives together–they've now starred in their first-ever joint ad campaign, sporting trench coats for renowned retailer London Fog.
The series of images, part of London Fog's holiday season campaign, debuted on the brand's Facebook page this week where the handsome Hollywood couple took over the banner, receiving thousands of likes and hundreds of comments, most of which are very positive. The main image prominently features the two actors' wedding bands from their high-profile marriage in September. Dari Marder, the chief marketing officer for the brand said London Fog was looking for a modern and iconic couple for the campaign and had few concerns about any potential backlash. 
"We have a smart consumer. We think they'll get it," said Marder, in an interview with Women's Wear Daily. "We don't think there will be an issue. I think it will play well. It's a beautiful, powerful, intimate moment."
The print ads will appear in the December issues of fashion magazines in both the U.S. and U.K. The pair will also appear in spring ads for the London Fog in 2015, just in time for Neil's' hosting of the Oscars and David's starring in a new Broadway musical about marriage.  
One more shot of the dapper duo, AFTER THE JUMP…