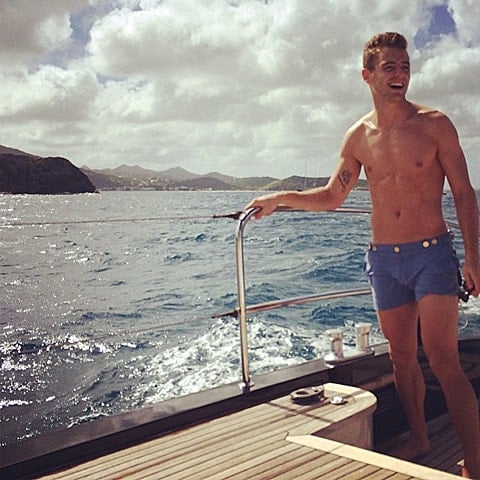 Living in the closet "creates a monster inside you that you just want to get rid of," according to gay MLS star Robbie Rogers.
Rogers made the comments to Today's Maria Shriver during an interview about his new book, "Coming Out To Play," which was released Tuesday.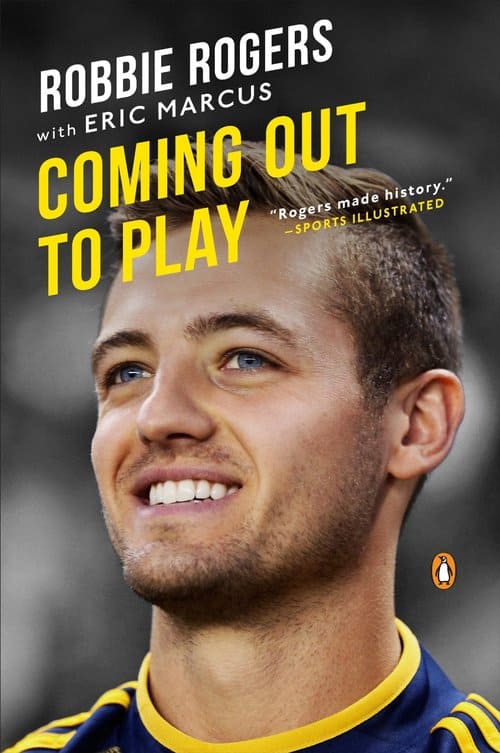 Rogers also said that during his brief retirement after coming out in 2013 — it was working with young gay people through groups like GLSEN that inspired him to get back in the sport.
"I realized that just by playing and being on the soccer field, that's a symbol right there, and that can encourage and give people hope," Rogers said. "It was really those kids inspiring me that was kind of like my final decision — I need to sack up, I need to go back into soccer.'"
In an interview about the book with the Associated Press, Rogers says he's surprised more pro athletes haven't come out since he was joined by the NBA's Jason Collins and the NFL's Michael Sam.
"To be honest, I thought when I came out and Jason and Michael, I thought there'd be a chain reaction. It's been a lot slower. I guess that just reminds me how big a problem it is in sports culture with homophobia. They don't feel comfortable."
But the best way to combat that homophobia may be to come out, Rogers suggests. He told The Hollywood Reporter that while he used to hear a lot of gay slurs in the locker room, that's not the case anymore:
"When I was closeted, I would hear the most ridiculous homophobic things…and now it's totally different. People are more sensitive and more aware of what they're saying. They're very, very supportive, and we'll talk about things like marriage equality. I would be petrified, so scared to bring up a conversation like that with my teammates, but my teammates come to me. We still have the banter and the jokes, and yes, there still are a bunch of naked men taking showers together, but it's a very different atmosphere. I've been naked and had discussions with guys in the shower and them asking me, 'Is it hard for you to shower with guys?' I've been doing it for so long and…teammates become like brothers."
In the book, Rogers reveals that he went through a similar process with his family, which once ridiculed him for his interest in "My LIttle Pony" and for playing with dolls. Since he came out, his parents and siblings have become his biggest supporters.
Rogers has several book-signing events planned on the West Coast if you'd like to try to catch up with him.
On a side note, two days before the book came out, Rogers' LA Galaxy won the first leg of MLS' Western Conference Finals. They meet again Sunday.
Watch Rogers' interview with Shriver, AFTER THE JUMP…
Visit NBCNews.com for breaking news, world news, and news about the economy