A new study conducted by the NORC of the University of Chicago and the Wiliams Institute at the UCLA School of Law shows global acceptance of homosexuality increased over the last two decades in a release posted on the Williams Institute website. The results were released Nov. 7 in Washington D.C. during a meeting regarding LGBT rights, global stigma and economic growth.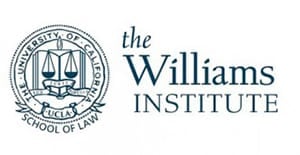 Around 90 percent of residents in the countries that were surveyed became more accepting of homosexuality over the span of 20 years. The study reviewed responses to 2000 survey questions asked in hundreds of surveys about general attitudes toward gays and lesbians between 1981 and the present. The Director of International Programs at the Williams Institute, Andrew Park, commented on the study.
Said Park:
"Available research on global public acceptance of lesbians and gay men is limited. This study shows a clear trend toward increasing acceptance across the globe."

Findings show that women are generally more accepting than men of gays and lesbians, and younger people below the age of 30 are more accepting of homosexuality than those that are 65 and older, and tend to remain supportive as they age.
The highest rate of acceptance is in the Northwestern countries of Europe with an acceptance rate of 91 percent and the lowest rate of acceptance is in the African country of Ghana with a measely 2 percent. Surprisingly, the study listed the U.S., the majority of African and Muslim countries as some of the most accepting countries of homosexuality however, most African countries that were surveyed ranked in the bottom third of all the other countries in the world in regards to their level of acceptance of lesbian and gay people.
With new, even harsher anti-gay laws proposed in Uganda, and transphobic attacks still occurring in the U.S. with limited hate crime law protections, serves as a reminder that attitudes may be changing, but the fight for civil rights and protections is far from over.
The complete report on the study is available on the Williams Institute website.