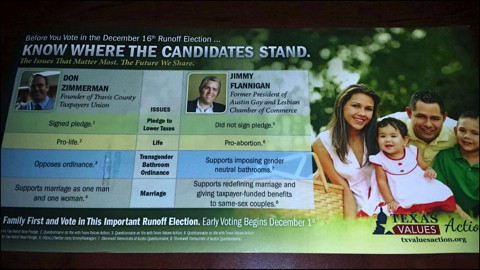 An openly gay Austin City Council candidate is under attack for supporting marriage equality and a recently passed ordinance requiring single-stall bathrooms to be gender-neutral.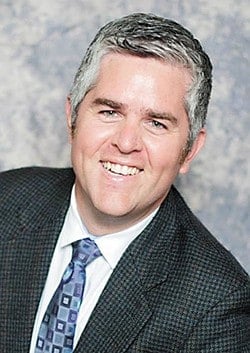 Jimmy Flannigan (above right), former president of the Austin Gay & Lesbian Chamber of Commerce, is in a runoff for the District 6 Austin City Council seat on Dec. 16. 
Flannigan's opponent, Don Zimmerman (below right), is a tea party candidate and an anti-gay extremist who has compared homosexuality to pedophilia and incest. 
Stonewall Democrats of Austin provided Towleroad with a copy of the mailer sent by the anti-gay group Texas Values Action. (Texas Values Action is led by Jonathan Saenz, whose wife famously left him for a woman.)
The mailer, shown above, highlights the fact that Zimmerman opposes both same-sex marriage and the "Transgender Bathroom Ordinance," while Flannigan supports them. 
Stonewall Democrats of Austin issued the following statement in response to the mailer: 
"Now that the finish line to the City Council run-off is in sight, its 'here we go again' with inflammatory and divisive rhetoric intended to suggest that LGBTQ people are anti-family. Nothing could be further from the truth. So, wake up Mr. Saenz, you are in Austin and its 2014.

"Rather, anybody who has heard Jimmy Flannigan knows that he talks about the real family values that are important to Austin and District 6.  In Jimmy Flannigan's Real Solutions for District 6, he has ideas for fighting traffic, tax relief, affordability, improving public safety, smart growth and streamlining city government.

"Jimmy Flannigan cares about and will work for all families, regardless of their composition or political affiliation. Flannigan's ability to unify and lead is exactly what our community needs as we address the challenges that face our city. The Austin Chronicle, the Austin American Statesman and over 20 community organizations have endorsed Jimmy Flannigan as the best choice for District 6. We are proud to be among them."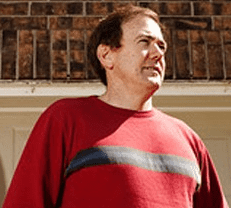 It's not the first time Flannigan, who's vying to become Austin's first gay council member since 2011, has been the target of anti-gay attacks. In the general election, another candidate sent a mailer highlighting the fact that Flannigan is single and once led the gay chamber. 
Zimmerman, meanwhile, wrote a column oppopsing same-sex marriage for Texas Insider last year. In the column, Zimmerman traced homosexuality to the Cretans who lived circa 1650 B.C. and "celebrated the practice of harpagmos – the ritual kidnapping of a noble boy by an adult male of the aristocratic class":
Unlike some of Jerry Sandusky's victims, the Cretan boys were believed to be pubescent (teenage), having a father's consent, and having some conditions for refusing the adult male's advances.  In any case, cultural and legislative acceptance of homosexual partnerships isn't recent – it's ancient!

Todays' Democrats should at least privately admit such harpagmos as progressive, since it would end another discriminatory barrier to "having sex with the one you love" – a barrier the rest of us call the "age of consent".  Today's Republicans might also consider – as GOP Senators newly consent to SSM, that ancient homosexual practices could be couched as conserving tradition. … 

If the SSM principle really is discrimination, progressives should battle against opposite sex marriage discrimination – but in fact we hear no objection to laws prohibiting brother and sister, or mother and son, from being married to have a "stable, loving family." 
Read Zimmerman's full column here.