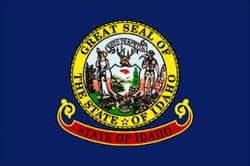 After losing a battle to keep in place its discriminatory ban on same-sex marriage, the state of Idaho has been ordered to pay the legal fees incurred by same-sex couples who challenged the state in order to receive their constitutionally guaranteed civil rights. The Spokesman-Review reports:
"There is no dispute that Plaintiffs are the prevailing parties and are therefore entitled to an award of reasonable attorney fees and litigation expenses," U.S. Magistrate Judge Candy Dale wrote in an order issued late Friday.
The lawyers had sought $467,843; the state's lawyers had argued for cutting that by more than half to $204,049. But Dale ruled that with only a few exceptions, the legal team led by Boise attorney Deborah Ferguson was entitled to the amounts it claimed, setting the payment at $401,663.
"In order to ensure that lawyers would be willing to represent persons with legitimate civil rights grievances, Congress determined that it would be necessary to compensate lawyers for all time reasonably expended on a case," the judge wrote, quoting a 1986 U.S. Supreme Court ruling.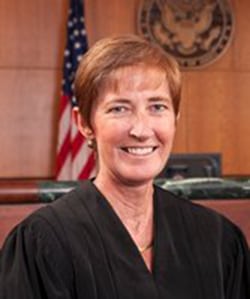 Judge Dale (pictured right) in May ruled against the marriage ban and in favor of the plaintiffs.
Adding to the over $400,000 the state must now pay out to the plantiffs' attorneys is the $87,000 the state spent defending the ban. That figure does not include any of the additional cost the state will incur as a result of Governor Butch Otter's request made to the U.S. Supreme Court last week that it not consider the question of marriage equality until it has a chance to review the case at play in Idaho as Otter believes it provides the "best vehicle" by which the Court could resolve "the marriage-litigation wave in all respects."
As for Otter's comments on the latest bill to hit the statehouse?
"Otter said Monday that he wasn't ready to comment on the order and planned to consult with the members of Idaho's Constitutional Defense Council, which oversees a fund that's been tapped six times in the past decade to cover similar awards of attorney fees in constitutional law cases. The fund currently has a balance of more than $1.7 million; lawmakers added another $1 million last year, at Otter's urging."