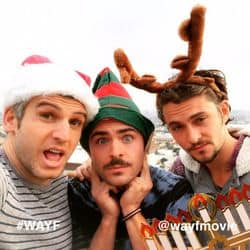 Zac Efron wishes you a Merry Christmas.

A Jordanian plane was shot down on a mission against ISIS today but allied commanders say the terror group was not responsible for the downing of the plane. The pilot is currently being held by ISIS militants: "'We will support efforts to ensure (the pilot's) safe recovery, and will not tolerate ISIL's attempts to misrepresent or exploit this unfortunate aircraft crash for their own purposes,' CENTCOM commander General Lloyd J. Austin III, who is overseeing all coalition military operations in Iraq and Syria, said in a statement."

Swiss film festival fires homophobic "journalist" Mona Iraqi, who had served as their Egyptian representative, following her role in orchestrating a raid on a gay bathhouse in Cairo: "[The International Short Film Festival 'Shnit', based in Bern] 'completely distances from and condemn the practices – professional and ethical – employed by Mona Iraqi as a TV reporter in the events of December 7th in Cairo. These practices are at utter odds with the principles' of the festival, the statement read."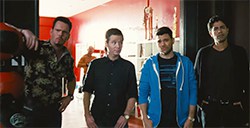 The boys are back: the first trailer for the Entourage movie has arrived.

The year in gay TV.

Meet Monaco's newest royals (and Grace Kelly's grandchildren).

Prince Harry gets in a pre-Christmas workout. Cheers.
One Direction's Niall Horan dances in his underwear.

Helena Bonham Carter and Tim Burton call it quits.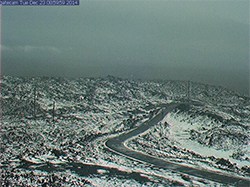 Hawaii might get a white Christmas. Mele kalikimaka.

Rihanna's very Rihanna Christmas tree.

Sony has released The Interview online.

Lifetime biopic on Whitney Houston will include rumored romantic relationship with Robyn Crawford, not depicting it just as a "business relationship."

Jennifer Hudson covers Beyonce's "Listen" from Dreamgirls.