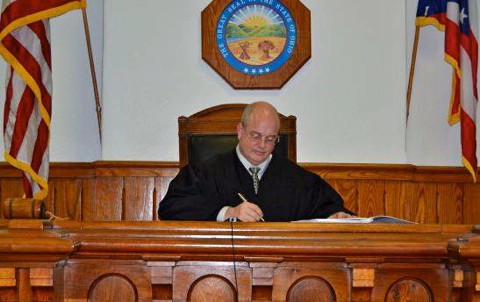 Despite the wave of marriage equality that has swept most of the nation in recent years, many gay couples are still unable to divorce. 
The issue is that many states have residency requirements for divorce. Same-sex couples who've traveled to other states to marry are unable to divorce because the marriages aren't recognized in their home states the same way that opposite-sex marriages would be.
Short of relocating to the state where they married for six months or a year to meet residency requirements, these couples have no legal means to dissolve their marriages — and are unable to access the remedies that come with divorce, such as community property, child custody and support, etc. Furthermore, if they try to remarry, they could be charged with bigamy.  
Recently, an Ohio lesbian couple apparently sought to get around this problem by simply listing one of the parties as the husband on a divorce petition. And it worked, at least initiallly, as the judge mistakenly granted it, according to a report from The Columbus Dispatch:  
An Athens County judge approved the county's first same-sex divorce last week, but not intentionally.

Athens County Common Pleas Judge George McCarthy (above), who approved the divorce on Nov. 25, said the next day that he was unaware that both parties were women when he signed the judgment.

"Ohio goes through great pains to make things gender-neutral (in documents)," he said. … 

He added that same-sex divorces exist in a kind of legal gray area for Ohio judges.

Divorce-application forms in Athens County include only columns for a husband and a wife. Erin O'Leary, a woman, was listed in the husband column. Brenda Mohney, who filed for the divorce, is listed in the wife column.
Judge McCarthy says he now plans to vacate the divorce, based on the 6th U.S. Circuit Court of Appeals' decision to uphold the state's marriage ban last month. Of course, same-sex couples have requested a review of that decision by the U.S. Supreme Court, which will consider whether to take up a Michigan case on Jan. 9, and with any luck it will be overturned next year.  
In the meantime, O'Leary and Mohney — along with countless other married same-sex couples living in non-marriage equality states who are unable to divorce — remain in legal limbo, denied the basic human dignity of getting on with their lives.