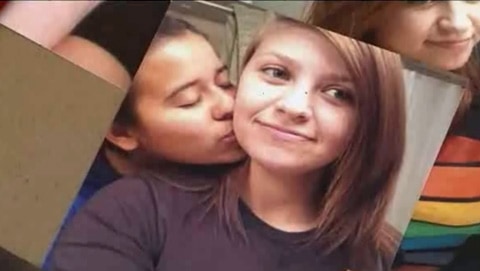 Before heading out on a date with her girlfriend Kristene Chapa on June 22, 2012, Mollie Olgin posted about her plans on Facebook.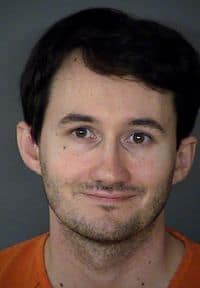 David Strickland, the man now charged with capital murder in a brutal attack on Chapa and Olgin later that night, could have had access to Olgin's Facebook post through his girlfriend at the time. 
In addition, Strickland reportedly saw Chapa and Olgin at Taco Bell prior to the attack — indicating he stalked them to the South Texas park where he eventually shot them both execution-style.  
"The attack had the earmarks of being targeted," Chivas Sandage, who is co-authoring Chapa's memoir, says in a new MSNBC Originals report about the crime. "Was this a hate crime? We may never know. I'm not an attorney. I'm not an expert on hate crimes, but from everything that I'm seeing, I believe this is a very real possibility."
The shooting left Olgin dead and Chapa clinging to life. Strickland, who's also accused of sexually assaulting the couple, is slated to stand trial next year. In the MSNBC report, assistant district attorney Samuel Smith Jr. explains why the incident isn't being prosecuted as a hate crime. 
"There isn't any evidence that points to that Kristene and Mollie were anything [other] than just two young girls out that night. I don't have any evidence to say, 'Oh, they were engaged in some activity that made someone think that they were in a relationship with each other that would draw attention to somebody that could take offense to that.'"
Sandage says regardless of whether the incident was motivated by the teens' sexual orientaiton — it has had the same chilling effect as a hate crime on the LGBT community near Corpus Christi. 
And it's certainly had that type of effect on Chapa, who speaks with MSNBC about her rehabilitation from injuries sustained in the attack, including partial paralysis on one side of her body, hearing loss, vision problems and PTSD. 
"I feel like there's a lot of people that hate LGBT people," Chapa says. "I don't attend a lot of LGBT events because I'm still scared that somebody might attack the event." 
Watch MSNBC's full report, AFTER THE JUMP…