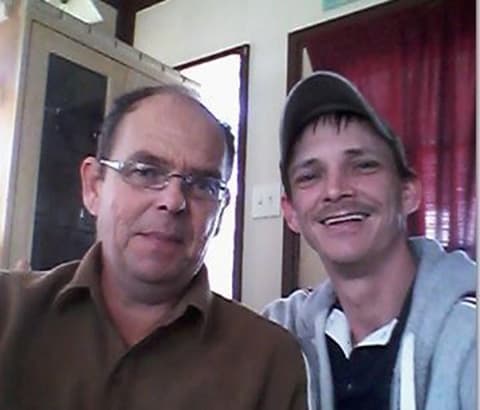 In a decision that cited her previous ruling striking down Alabama's ban on same-sex marriage, District Judge Callie V.S. Granade ruled in favor of another same-sex couple, James Strawser and John Humphrey, once again declaring the state's ban on same-sex marriage is unconstitutional. The state Attorney General's Office stated it would appeal. Al.com reports:
"I am just ecstatically pleased. We didn't realize it would be so soon and did not even think she would consider it," Humphrey said. "This is the Bible Belt for Christ sake."
As she did in a case involving Cari Searcy and Kim McKeand, Granade delayed the ruling in this case from taking effect until Feb. 9 to give the state a chance to try to persuade the Atlanta-based 11th U.S. Circuit Court of Appeals to block it until the U.S. Supreme Court rules on a same-sex marriage case later this year.
Strawser, 51, said he and Humphrey plan to go to Mobile County Probate Court on that day to apply for a marriage license.
"We were really planning on going yesterday morning when we go the news" that Granade had put her decision in the Searcy-McKeand case on hold.
Granade cited her ruling in the Searcy-McKeand case in her decision in Strawser's suit. She noted that the facts differ slightly. In the case of the women, Alabama refused to recognize their marriage from California, whike the state refused to issue a marriage license to Strawser and Humprhey. But the judge ruled the issue is the same.
"Although the Plaintiffs in this case seek to marry in Alabama, rather than have their marriage in another state recognized, the court adopts the reasoning expressed in the Searcy case and finds that Alabama's laws violate the Plaintiffs' rights for the same reasons," she wrote.
The swift movement from the federal judge is in stark contrast to the hostile reaction Strawser and Humphrey received when they tried to apply for a marriage license. Their request reportedly caused the clerk to 'have a fit.' Stawser and Humphrey's case underscores the urgency many same-sex couples feel in wanting to make their unions official:
Strawser said the marriage is important for practical, as well as emotional reasons. He said he wears a pacemaker and has had several significant surgeries. He said he wants Humphrey to have the right to be informed by doctors about his medical condition and make decisions on his behalf.
"If I go into a coma or something, I don't want to live on machines," he said.