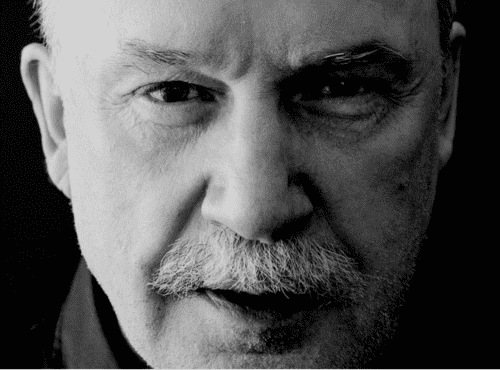 In an interview with Popjustice music legend Giorgio Moroder revealed that he's working on Lady Gaga's next album and that he's working with several popstars on his own untitled album. Moroder, who worked with Daft Punk on their recent album Random Access Memories, revealed his next album is entirely composed of features from several different singers including popstars Charli XCX, Sia and Britney Spears. Moroder discussed Spears' song and is thinking of adding another singer to sing the bridge on the song; Popjustice recommended Lady Gaga and Moroder revealed that he's currently working with her on her next album and hopes that she'll feature on his next work as well.
Said Moroder:
"I was supposed to be in the studio with her a week ago, but I got a cold. I'll see her when I'm back. I have about five or six tracks, just basic ideas. Drums, keyboard, bass. I'm going to be surprised, I think – I don't have a clue about the way she's recording. Will she play the piano? Will I?
"…This is for her new album – that's the intention. I was hoping that maybe I can convince her to have one of the songs for my album. If I could convince her, well that would be incredible."
As for Moroder's own upcoming tracks, Popjustice called the track with Sia, Deja Vu, a "melodramatic, string-laded pop explosion of such devastating intensity that the crater it leaves will be visible from space," and Charli XCX's Diamonds a "noisy, clattering megabanger." Moroder refused to reveal the full name of Spears' song on the record but did reveal that he added new aspects to it that is "not on the original," indicating that the song isn't entirely new. 

Said Moroder:
"It's more than just a remake…I added quite a lot of stuff actually-one melody in the chorus, which repeats, and one bridge. It's old, but I consider it a new song.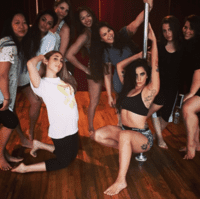 Since Gaga was unable to meet with Moroder, Gaga's spent the weekend tearing up New York City with her best gal pals, posting pictures to her social media accounts of festivities from her best friend's bachelorette party. Gaga posted a video to Instagram of the bachelorette party working the poles at a pole dancing class and enjoying a cadre of male strippers in New York City. Although last weekend was fun and games for Gaga, she's also been hard at work on her next album working with Bad Romance and Poker Face hitmaker RedOne, Diane Warren and Nile Rodgers who also worked with Daft Punk on Random Access Memories. Also rumors of a collaboration with Adele spread like wildfire after Gaga posted a pic of the two hanging out together, leading some to believe that the two discussed possible collaborations with each other.
Moroder just released a single from his upcoming feature album featuring Kylie Minogue called Right Here, Right Now and is currently available on iTunes. You can also watch the visually striking music video for Moroder's song 74 Is The New 24, released in November, where the disco pioneer proves that he can still hang with the best of EDM even at the age of 74, AFTER THE JUMP…