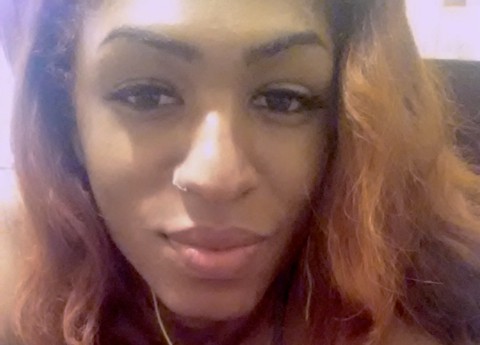 The other day we told you that high-end department store chain Saks Fifth Avenue was taking the position in court that it has every right to discriminate against transgender employees — despite a decision from the federal Equal Employment Opportunity Commission that trans workers are protected under Title VII of the Civil Rights Act.  
In response to a lawsuit from transgender woman Leyth Jamal (above), a former sales associate at Saks Fifth Avenue in the Houston Galleria, attorneys for the company also blatantly misgendered Jamal in court documents and alleged the retailer isn't bound by its own nondiscrimination policy, which covers transgender workers.   
Towleroad wasn't the first to report on Saks' transphobic response to Jamal's lawsuit, but our analysis helped break open the story — and since then it's been picked up by outlets from Slate to Business Week. Meanwhile, the Human Rights Campaign has announced it is suspending Saks' score of 90 on the Corporate Equality Index.
BuzzFeed reports: 
"Saks' arguments are hugely concerning to us," the director of HRC's Workplace Equality Program, Deena Fidas, said in a statement provided to BuzzFeed News. "In its court filings, Saks attempts to secure a motion to dismiss Ms. Jamal's allegations by simultaneously calling into question the validity of its own non-discrimination policy and the larger, crucial protections afforded by Title VII."

Regarding its Corporate Equality Index, an effort to alert consumers to pro-LGBT or anti-LGBT policies of companies, Fidas added: "The policies our CEI advances are not window dressings for any company to prop up or disregard in the face of individual allegations of misconduct. Saks is publicly undercutting the applicability of its own policies reported in the CEI and we must suspend Saks' CEI score until further notice."
Not surprisingly, Saks isn't commenting on the controversy beyond generic statements pledging its pseudo-support for the LGBT community. From Business Week:
Asked whether Saks indeed maintains that transgender people are not protected under the Civil Rights Act, and whether it has any issue with its attorney using "[sic]" to refer to Jamal's gender, Saks Senior Vice President Kathleen Ruiz e-mailed that the company did not comment on pending litigation, but "we feel it is important to state that it is Saks Fifth Avenue's position that we did not discriminate in anyway, [sic] and the allegations are not supported by the facts known to Saks." Ruiz added that the company "maintains a long history of policies and practices that are fully supportive of the LGBT community and our LGBT associates." … Saks's attorney told Businessweek he was "not allowed" to discuss the case, and referred inquiries to the company.
Needless to say, this isn't going well for Saks. TransGriot reports that trans activist Mariah Lopez, a leader in the fashion-consuming ballroom community, is calling for a boycott of the company's stores — a sentiment widely echoed on social media in recent days:  
Screw you @saks fifth ave. for being transphobic douche monkeys. I'd boycott you if I was interested in your product. http://t.co/ObMtQrnwtV

— Zebulon Pike (@ZebPike) January 9, 2015
So now we know @saks doesn't truly believe in respecting their transgender employees. Glad we have this info..now we know to #boycott @saks.

— David Robertson (@101flyboy) January 7, 2015
@ahab99 @saks Man, I wish I could boycott them but i could never afford to shop there.

— glorious_clio (@glorious_clio) January 9, 2015
@ChrisWarcraft my wife's gunna be sad when she finds out about this. Saks boycott: in effect.

— David Ratner (@vid_icarus) January 9, 2015