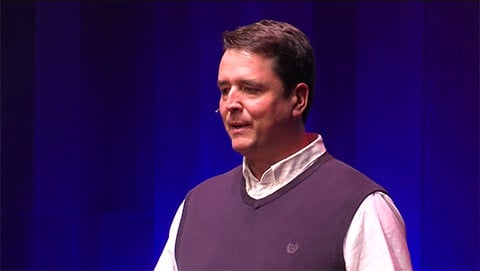 John Dehlin, a Mormon advocate for progressive change in the church, is facing excommunication after being charged with apostasy for supporting gay marriage and the ordination of women.
Dehlin, who runs the Mormon Stories website that serves as an online forum for Mormons critical of church teachings, says that his regional church leader has scheduled a disciplinary hearing for January 25.
The New York Times reports:
Mr. Dehlin said he would be excommunicated if he refused to take down podcasts that are critical of the church and to disavow his support for women's ordination and gay marriage.
"I would prefer for them to leave me alone," he said in an interview, "but if given the choice between denying my conscience and facing excommunication, I'd much rather be excommunicated."
Kate Kelly, a human rights lawyer who founded the Ordain Women movement in the church, was excommunicated last June, and Mr. Dehlin was warned then of the charges against him. But after the excommunication of Ms. Kelly created an uproar, the Mormon church, formally known as the Church of Jesus Christ of Latter-day Saints, held off on excommunicating Mr. Dehlin while simultaneously disciplining dozens of others who had publicly questioned their faith.