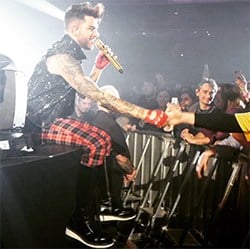 Adam Lambert and Queen's headlining tour gets underway and scores some rave reviews.

Kirk Cameron was nominated for multiple Razzies for his movie Saving Christmas.

This week's copy of Charlie Hebdo sells out within minutes in France. The print run has been expanded to 5 million copies.

Al-Qaida in Yemen claims responsibility for the Paris terrorist attacks. 

Germany OKs a plan that had been in the works since October to remove ID cards from Islamist extremists.

Kelly Clarkson's new album gets a title and a release date.

The Cambridges and Prince Harry have joined Twitter and Instagram.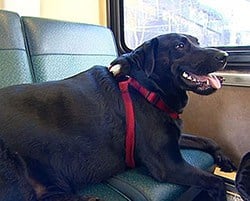 Miss independent: meet the labrador retriever from Seattle that takes the bus to the dog park all by herself.

Rapper 2 Chainz schools Nancy Grace on the legalization of marijuana.

Josh Hutcherson takes a lick.

Get a taste of Gay Times' upcoming "Naked Issue" over at OutSports.

Chris Pratt is Hasty Pudding's Man of the Year.

The Bible could soon become the official state book of Mississippi.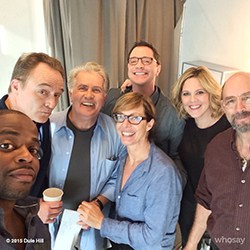 President Bartlett and his staff had a little reunion yesterday. 

More details on the 50 Shades of Grey soundtrack.

Mitt Romney may be planning his third presidential run for 2016 and, even more inconceivably, run on an anti-poverty platform.

Speaker of the House John Boehner's bartender planned to poison him because he thought he was "the devil": "Hoyt told the officer he was Jesus Christ and he was going to kill Boehner because Boehner was mean to him at the country club and because Boehner is responsible for Ebola."

Is this the new glitter bomb?