A lone dissenter disrupted the ordination of the Church of England's first female bishop today, shouting that the concept of the ordination of women was "not in the bible." 

 Here's the list of winners from last night's Screen Actors Guild Award.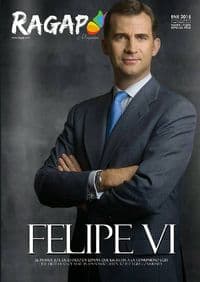 King Felipe VI of Spain has become the first European monarch to pose for the cover of a gay magazine. 

 British news magazine The Week sounds off on why the SCOTUS same-sex marriage case this year won't be the Roe v. Wade anti-gay activists hope it will be. "But the conviction that the fetus has dignity and rights that must be protected by the state against lethal violence did not vanish or even weaken prior to 1973, and it remains there today for millions of (other) Americans, bolstered by the most cogent anti-abortion arguments and abetted by the latest advances in ultrasound technology. That's why abortion is still so polarizing and likely to remain so: because there are very strong publicly legitimate arguments on both sides of the issue. On gay marriage, there are no cogent arguments on the "anti" side. Which is why it is bound to be accepted by an overwhelming majority of Americans, and very soon. Even, I'd predict, by many of the traditionalist Christians who will persist (for a time) in rejecting the validity of such marriages in theological terms."

 Emma Watson has been cast as Belle in the upcoming live-action adaption of Disney's Beauty and the Beast. 

 Citing regulatory problems, Colorado Governor John Hickenlooper called the legalization of weed in his state a "bad idea".

 Sam Smith has agreed to fork over songwriting royalties to Tom Petty after Petty's lawyers took notice of similarities between Smith's "Stay With Me" and the 1989 classic "I Won't Back Down".

 After whispers of health scares, Richard Simmons is reportedly doing alright.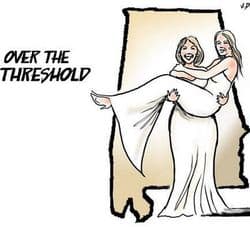 AL.com editorial board gives a ringing endorsement of marriage equality: "Some argue that when the Declaration and Constitution were written, the framers did not conceive that their notion of rights extended to gay men and women, and marriage. No doubt true. For many at that time, such thinking did not even extend to equality for America's black citizens. But when America moved to right that wrong, Alabama stayed on the wrong side of history for too long (and our own 1901 state constitution purported to forbid interracial marriage until 2000, long after that had been rendered unenforceable by the Supreme Court.) Alabama should consider whether it wishes to be in that place again…"

 Iowa Governor Terry Branstad was rushed to the hospital today after collapsing at an event in Johnston.  

 The Daily Beast looks into the ongoing spat between LGBT advocates and religious folks over wedding cakes. 

 A small drone crashed on the White House property this morning, with an investigation underway to determine its origin.

 Mandy Moore has announced her split from husband Ryan Adams.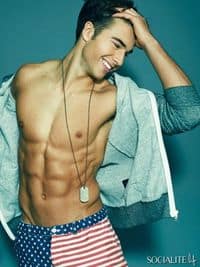 Male model Monday: Nic Palladino. 

 The gay guide to Super Bowl XLIX. 

 Corrupt, anti-gay ex-Virginia Gov. Bob McDonnell will remain free while his corruption case is on appeal. 

 Openly gay Australian film director Dean Francis isn't happy with his country's slow progress on LGBT rights. "The thing that inspired us to make this film is that we still live in a very homophobic world and in terms of western countries we live in a particularly homophobic country…America will join the many other nations that have sanctioned gay marriage and we will once again be left behind and we are humiliated."

 Zachary Quinto will not be making a return to the rebooted Heroes Reborn TV series.