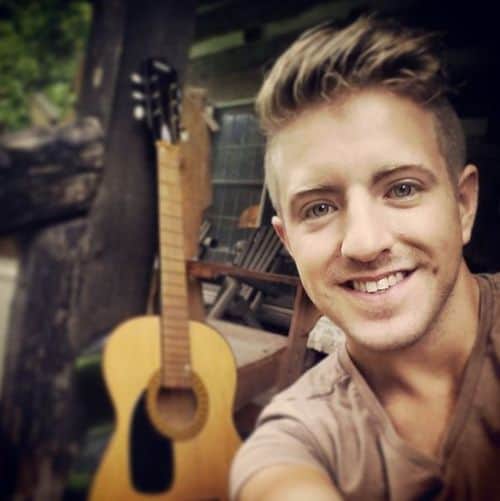 Country singer Billy Gilman, who came out back in November and was featured on our "85 Most Powerful Comings Outs of 2014" list, is set to be honored later this month at the opening of Flaming Saddles Saloon, West Hollywood's first country-western themed bar.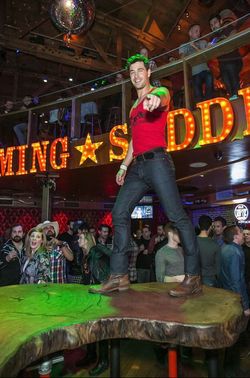 Co-owners Jacqui Squatriglia and Chris Barnes, who also own the Flaming Saddles Saloon location in Hell's Kitchen, will be opening the 6,000 square feet saloon at the corner of Santa Monica Boulevard and Larrabee. 
Said Barnes:
"Country-western music has historically been the soundtrack to people's lives and has always had a huge LGBT fan base, as evidenced by watching our patrons mouthing the words to their favorite country tunes while bartenders are busy kicking up their heels atop the bar."
Gilman will be joined on opening night by West Hollywood Mayor John D'Amico, who will present a City proclamation to commemorate the event. Dancing bartenders will also be included in the celebration, which will benefit the work of the Los Angeles LGBT Center. 
For more info, visit the Flaming Saddles website here.