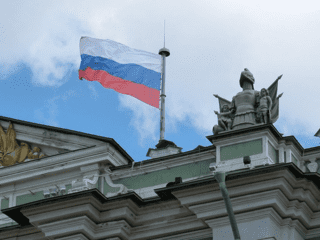 Soon after the Russian government introduced a broad "road safety decree," Russian LGBT rights activists quickly highlighted the new law's potential to rob transgender people of their ability to obtain a driver's license. The original decree lumped gender dysphoria in with a number of actual mental disorders that could potentially render a person unable to operate a car. Following widespread outcry, however, the government has revised the law and should allow transpeople their right to drive.
"Decisions on driving bans are made by a psychiatric commission," said Kseniya Kirichenko, a board member of the Russian LGBT Network. "I find it hard to believe that, even in Russia, any psychiatrist could come to the conclusion that transgender people are not fit to drive. Of course it won't happen."
Though the decree may seem laughable from afar, many suspect that the law is actually an early attempt by the Russian government to implement a more subtle sort of anti-LGBT legislation. While laws like Vladimir Putin's anti-gay propaganda law are large and flashy enough to instantly draw global attention, these seemingly smaller laws present new problems of their own.
"It actually shows that LGBT people in Russia feel extremely vulnerable," Svetlana Zakharova, a manager for the Russian LGBT Network, told Reuters. "The homophobic policy of the Russian state created an environment where LGBT people do not expect anything good and believe that even a nonsense regulation or law can be adopted."