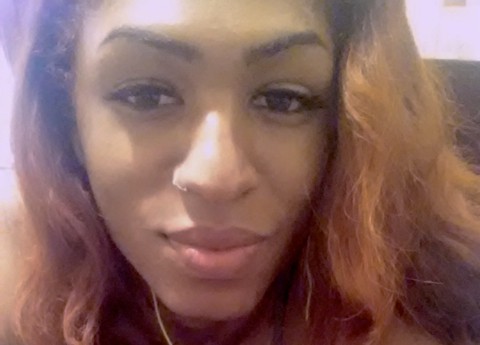 If Saks Fifth Avenue believes it has a right to discriminate against transgender employees, just how widespread is the practice? 
That's what New York Attorney General Eric Schneiderman (below right) wants to know, in response to the high-end department store chain's repeated assertions that trans employees aren't cover under Title VII of the Civil Rights Act. 
Last week we told you how the Human Rights Campaign had suspended Saks Fifth Avenue's favorable score on the Corporate Equality Index, after the company thumbed its nose at the Equal Employment Opportunity Commission's landmark 2012 decision saying Title VII protects trans workers.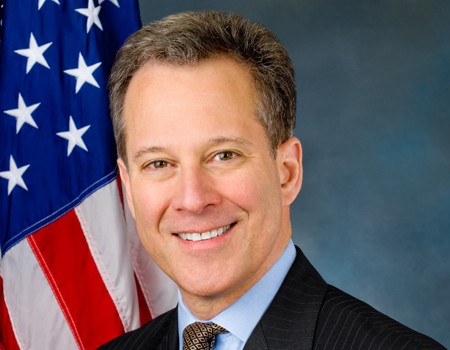 In response to a lawsuit from transgender woman Leyth Jamal (above), a former sales associate at Saks Fifth Avenue in the Houston Galleria, attorneys for the company also blatantly misgendered Jamal in court documents and alleged the retailer isn't bound by its own nondiscrimination policy, which includes gender identity.    
Since then, the company effectively doubled down on its troubling anti-trans arguments in The New York Times:   
Gerald L. Storch, the chief executive of the parent company, Hudson's Bay, also said Saks was a strong advocate for the rights of lesbian, gay, bisexual and transgender people. He declined to discuss an assertion by the luxury retailer's lawyers, made in response to the former employee's lawsuit, that "transsexuals are not a protected class" under the Civil Rights Act. … 

 In a follow-up statement, Saks stressed that it "believes that all persons are protected against sex discrimination under Title VII" of the Civil Rights Act of 1964, which prohibits discrimination by employers on the basis of race, color, religion, sex or national origin.

It said, however, that the plaintiff had based her case not on sex discrimination but on the issue of gender identity and transgender status, which it said some courts have ruled fall outside Title VII's mandate. Saks will follow that precedent, the retailer said, "unless or until it is modified by the courts or the legislature."
The NYT story drew a swift response from HRC:  
"Mr. Storch's abhorrent decision not to renounce that position is not only morally wrong, but wrong on the law," said Sarah Warbelow, HRC Legal Director. "For more than two years, the federal Equal Employment Opportunity Commission has considered discrimination based on gender identity actionable. This latest development further undermines Saks' credibility and standing with the LGBT community – indeed, its standing with any consumer committed to equality. … 

"While recognizing a company's right to defend itself, we remain enormously concerned about the spurious legal route Saks is pursuing to get this case dismissed," Warbelow said. "Mr. Storch's silence on the issue in today's New York Times deepens our skepticism about Saks' commitment to workplace LGBT equality."
Now, Schneiderman is getting involved, delivering a missive to Saks Fifth Avenue in which his office expresses concern about whether the company is also discriminating against trans employees in the Empire State. The New York Daily News reports that Schneiderman's office is requesting documents from Saks related to its policies, training materials and complaint processes:   
The letter by Kristen Clarke, Schneiderman civil rights bureau chief, cites a lawsuit in Texas in which Saks argued that discrimination on the basis of gender identify is not prohibited by federal law.

"As the chief law enforcement agency for the state of New York, our office is committed to ensuring compliance with federal, state , and local discrimination laws," Clarke wrote in the letter obtained by The News. … 

"The general position taken by Saks in the context of the Texas litigation raises concerns about Saks's compliance with these laws in New York State."
If you're still confused as to why Saks Fifth Avenue's position is so troubling, Slate has a good analysis. But for the LGBT community, the episode should serve as yet another wakeup call about the importance of continuing to push for state and federal job protections.  
In the 32 states that lack fully-inclusive bans on anti-LGBT employment discrimination, when push comes to shove and despite any lip service to the contrary, your employer's policy may not be worth the piece of paper it's written on.