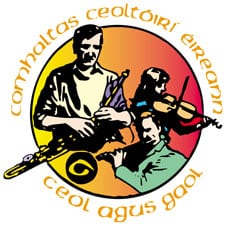 Musician and teacher James Mounsey has sued the St. Louis Irish Arts Center (SLIA), citing discrimination. Specifically, the suit says "defendants began to discriminate against [Mounsey]…because his partner is a black man."
The SLIA is an official member of Comhaltas Ceoltoiri Eireann, the international organization that promotes traditional Irish arts and culture. Mounsey's lawsuit points to the rules of the Missouri Commission on Human Rights, which he claims were violated by other SLIA employees, who undermined and discriminated against him on the basis of his same-sex relationship.
Specifically implicated in the lawsuit is SLIA director Helen Gannon. Mounsey says Gannon once told him: "you [Mounsey] have made some grave decisions very, very quickly which will affect every aspect of your life flaunting them and forcing us to accept them which will have consequences out of your control."
Gannon denies having made these statements, saying "teachers were discouraged from bringing dates to work," but that otherwise, Mounsey's claims are false.
With his lawsuit, Mounsey has provided a letter he sent to Gannon, resigning due to a "discriminatory atmosphere" in the workplace. In December 2013, while on a trip to his native Ireland, Mounsey was told via letter that he was "no longer affiliated with SLIA."