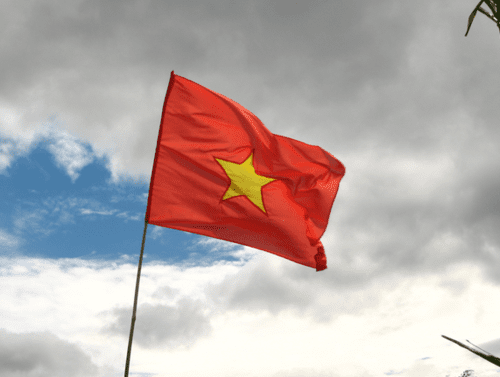 This past December Ted Osius (pictured below) became the first openly gay U.S. ambassador of Vietnam. Less than a month into his tenure, the Vietnamese government has now repealed its ban on same sex marriage.
The decision comes not because of any U.S. diplomacy, but rather after the Vietnamese government moved to relax its some of its longstanding policies that prohibited the unions. The decision is thought to be a strategic move to improve the country's image and encourage the LGBT tourism industry.
"They say the society in Vietnam needs some time to accept gay and lesbians in general," Luong The Huy, a legal representative with the Institute for Studies of Society, Economy, and Environment, explained to the Bangkok Post. "The revision in the law signals to the country that "same-sex marriage is not harmful to society."
The country has not legalized gay marriage and will not afford gay couples with the same legal rights as straight married people, however. Instead it will no longer charge same-sex couples with fines should they decide to tie the knot. Officially Vietnam did away with its laws requiring gay couples to be slapped with fines in 2013, but its new announcement more strongly reaffirms the nation's evolving stance on gays.