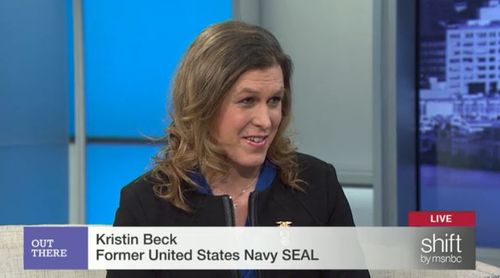 Kristin Beck, the former Navy Seal who was a member of the elite Seal Team 6 and came out as transgender in her book Warrior Princess in 2013, sat down with Thomas Roberts on Out There this week to discuss why she is planning to run against Rep. Steny Hoyer, the House Minority Whip, in 2016. 
Beck also addressed the military's recent approval of Chelsea Manning's hormone treatment – with Beck stressing that while she supports the military's move, she continues to see Manning as more of a criminal than whistleblower (Beck has in the past called Manning "a traitor to me personally").
Later, Beck was asked to give her thoughts on Secretary of Defense Ash Carter's statement earlier this week that transgender troops should be allowed to serve.
Watch, AFTER THE JUMP…