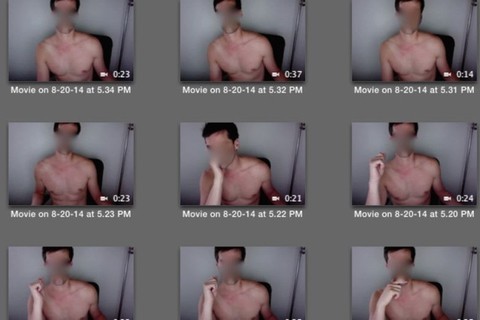 College lacrosse player Christ Chrysler – a pseudonym as he's still in the closet – engaged in a private project with his long-distance boyfriend when the two went off to college in neighboring states: each day for 420 days in a row, Chrysler would write a poem for him.
As Chrysler writes over at OutSports, he confided his project in his faculty mentor Dr. Jason Paulien, who convinced Chrysler to take the finished product and publish it. Paulien felt that it "could serve as a fascinating object of study, not just for the many issues of sexuality, sex, gender roles, and romance that are raised, but also for people to see the evolution of his writing over a year and a half of practice every day."
Chrysler agreed, and after reading an online article by a gay college student bemoaning the impossibility of traditional romance and fidelity in gay romances he felt that he needed to provide a counterpoint. He was living the very thing the unnamed author said didn't exist.
As for the author's decision to remain anonymous and closeted, he says:
The reason I have used a pseudonym for this book is to keep from being a distraction on my team, again, not because I'm gay, but because of the relationship in general, and to protect the privacy of my relationship. Also, I don't want a personal, private aspect of my relationship to impact my future writing career. This is a side-project that I am sharing for reasons other than literary career advancement. The goal is more about exploring issues of romance in a modern gay relationship.
So, for your reading enjoyment, you can pick up a copy of LOVE 420: High on Romance from your favorite online bookstore.