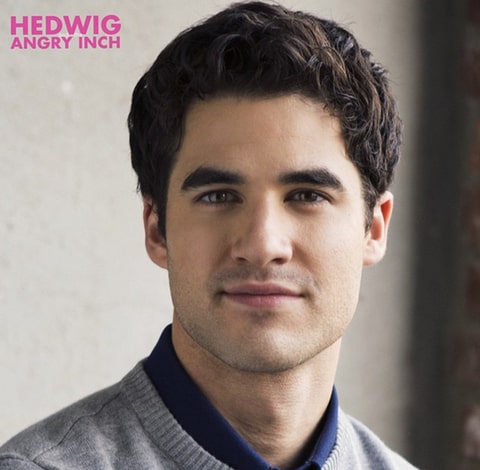 Earlier today we reported that John Cameron Mitchell has extended his run as Hedwig on Broadway through April. Now comes news that Darren Criss will don the East German's golden locks as he makes his return to Broadway in the Tony-award winning musical, taking over for Mitchell after he wraps his return to the stage in the role he created. Variety reports:
"Glee" star Criss looks poised to help sustain business at "Hedwig" with a fan base that turned out in droves for his last stint on the Main Stem. In 2012 he appeared in "How to Succeed in Business Without Really Trying" for a three-week run that kept the revival's weekly sales well above the million dollar mark in a post-holiday time period that usually slows sales at shows across the board.
Neil Patrick Harris launched the Broadway revival of "Hedwig" with a Tony-winning turn that was followed by Andrew Rannells, Michael C. Hall and Mitchell. Hall has temporarily returned to the show for a weeklong run while Mitchell recovers from a knee injury he sustained during a recent performance.
Criss stars in "Hedwig" for a 12-week run that starts April 29 and stretches into the summertime months, when New York City tourism keeps Broadway sales robust. Mitchell, back in the show Feb. 24, exits "Hedwig" April 26.
We can now begin counting down to when we will see promotional stills of Criss in Hedwig's glittery make-up. 
Will you be flocking to see Criss in Hedwig?