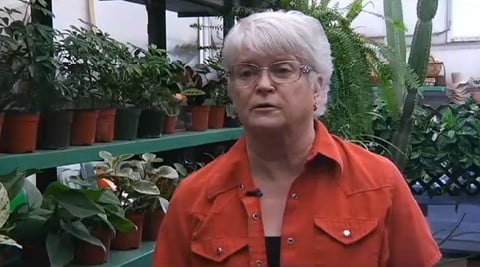 A judge has ruled against Barronelle Stuzman, the Richland florist who in 2013 refused to provide flowers for a longtime customer's wedding to his same-sex partner because of her "relationship with Jesus Christ," the Associated Press reports:
Benton County Superior Court Judge Alex Ekstrom rejected arguments from the owner of Arlene's Flowers in Richland that her actions were protected by her freedoms of speech and religion. While religious beliefs are protected by the First Amendment, actions based on those beliefs aren't necessarily protected, he said.
"For over 135 years, the Supreme Court has held that laws may prohibit religiously motivated action, as opposed to belief," Ekstrom wrote. "The Courts have confirmed the power of the Legislative Branch to prohibit conduct it deems discriminatory, even where the motivation for that conduct is grounded in religious belief."
Ekstrom ruled in favor of the plaintiffs in two cases against Stuzman – the first being an ACLU case for customer Robert Ingersoll and his husband Curt Freed and a second case from Washington State Attorney General Bob Ferguson, who claimed Stuzman violated Washington's Consumer Protection Act. 
The Washington Post adds:
The penalty against Stutzman and her business will be settled via summary judgment, or without a full trial. Ingersoll and Freed, who have since married, had sued for $7.91 (the cost of driving to find a new florist). Stutzman also faces a fine of up to $2,000 under Washington's anti-discrimination law, as well as the cost of legal fees.
Stutzman's attorney said that she'll be appealing the order.
"The ruling basically said that if you dare to not celebrate same-sex marriage because it violates your religious convictions, that the government has a right to bring about your personal and professional ruin," Kristen Waggoner, an attorney with Alliance Defending Freedom, told The Los Angeles Times. "Her home, her business … her life savings and retirement, these are all in jeopardy … all because of her deeply held religious views."