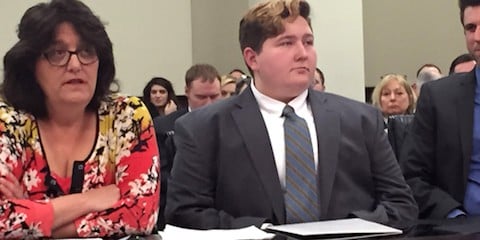 What is with the anti-trans crowd's obsession with bathrooms? Do they think trans kids are all Eric Cartman, sticking a bow on their head and faking it to get some nefarious need met?
This past Monday the Kentucky Senate Education Committee revisited and approved Senate Bill 76 in an 8-1 vote in an attempt to force transgender students to use the bathroom at their school that matches their biological sex rather than their gender identification. In a particularly shady move, the committee kept its agenda for Monday in perpetual "Pending" status and no mention of the bill was ever made to the public until it was brought up at the meeting.
Opponents called the bill "mean-spirited" and contended that it may violate federal law governing the equal treatment of male and female students. Proponents claim that transgender rights are being elevated above student rights and that they don't feel comfortable with trans students using the "wrong" bathroom.
The Republican-led Senate is expected to approve the bill and pass it on to the Democratic-controlled House.