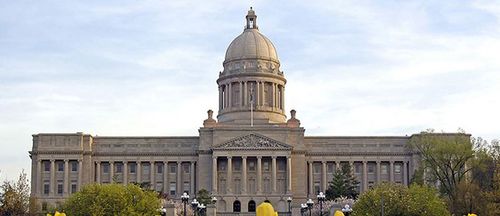 Yesterday, the Kentucky Senate approved a bill that would require transgender students in the state to use the bathroom that matches their biological sex rather than their gender identification.
The vote was 27-9, with three Republicans joining Senate Democrats in opposing the bill. 
The Courier-Journal reports: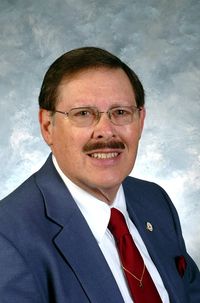 Republican Sen. C.B. Embry (right), the bill's sponsor, calls it a "common sense" approach to guide school administrators and safeguard privacy in areas where students are in a state of undress. Supporters argue the rule also would help protect transgender students from bullying and harassment by providing separate accommodations.
But opponents charged Friday that lawmakers are yielding to fear and discrimination. They said the bill will strip flexibility from school districts and violate federal guidelines on civil rights for transgender students.
"We need to acknowledge that this is the civil rights issue of our current time, and today this Senate has failed the people of Kentucky," said Sen. Reginald Thomas, a Democrat who warned that the legislation would "cast a shroud of darkness" over the Senate.
Under the legislation, transgender students must either use the bathroom of their biological sex or seek special accommodations such as a faculty or unisex bathroom. 
The Lexington Herald-Leader has background on why the bill was introduced in the first place:
The bill stems from a controversy last year at Atherton, where a transgender student who was born male identified as a female and wanted to use the girls' bathrooms and locker rooms.
A controversy arose, and the school eventually adopted a policy of letting students use bathrooms based on their gender identity. The decision was backed by the school's site-based council and a Jefferson County Public Schools appeals committee. 
The bill now heads to the Democrat-controlled House, where Speaker Greg Stumbo has already indicated he isn't interested in taking up the bill and "deciding where kids can go to the bathroom."