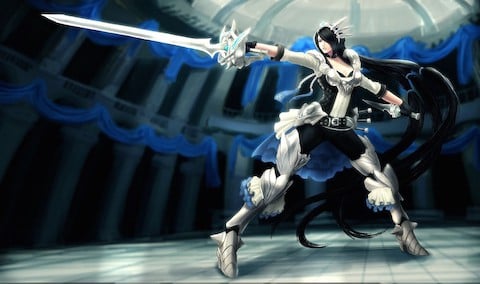 The gaming world in general, and tournaments in particular, has a bit of a tumultuous relationship with anyone not of the cis het male persuasion. While most of the strife tends to occur along gender lines, sexual orientation is certainly not immune. Garena, an online chat platform, operates League of Legends tournaments in places like Southeast Asia, Taiwan, and the Philippines. In a major step forward, they're hosting a monthly all-women eSports competition, The Iron Solari, with the next event on February 22. In a perplexing sideways-and-kind-of-backwards step, there is a strict limit of only one gay or trans member per team. From Garena's news updates (bolding/italics theirs):
1) Each team will be allowed to have a maximum of one (1) Gay/Transgendered woman for the entirety of the tournament day.   Therefore, teams cannot do the following: Team_A's first game will be 4 female members and 1 gay, then on Team_A's second game, they will have 4 female members and replace with another gay or transgender member. 

2) Any team who has violated the above provision, regardless if intentional or otherwise, whether discovered during the day of the event or some time after, will have all their team members (the female members as well as the Lesbian, Gay, Transgendered women member) sanctioned with a 1-year ban on all Garena-organized events, including subsequent Iron Solari Tournament.  
This rule was implemented under the head-scratching idea that more than one LGT member would provide an "unfair advantage" for the team. So…sort of a compliment, maybe, about lesbian gamer superiority? Whatever the rationale, Riot Games got wind of Garena's policies and helped instigate a reversal of the decision in remarkably short order.