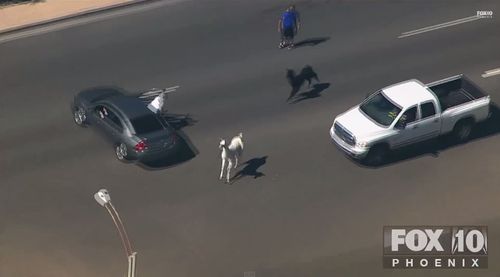 Unless you've been living under a rock these past two days, you're already familiar with the pair of Sun City llamas that managed to capture the nation's heart white evading capture in a West Valley retirement community Thursday afternoon.
Now, the folks over at Fox 10 Phoenix have added music to the footage of the crazy llama adventure, so you can enjoy the fun all over again. 
Watch "Llamas On The Loose: The Musical," AFTER THE JUMP...