That awkward moment when you think you're going to win an Academy Award, get your speech ready, end up losing and have to put said speech away.

Swedish hockey team gets in the spirit of things after a special Pride game, donning rainbow jerseys and skate-dancing to "YMCA."

President Obama vetoes the Keystone XL pipeline.

Marvel has unveiled a new Avengers: Age of Ultron poster and there are lot of creatures (and at least one obscured caped-superhero?) flying about.

Jamie Dornan may not be returning for a second Fifty Shades of Grey.

Anti-marriage-equality leaflet passed out in Dublin alleging gay people 'contract cancer earlier in life.'

Will Smith feels weird being called sexy.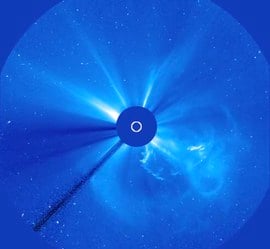 NASA spots unusual comet near the sun.

As an anti-gay law similar to one already enacted in Russia advances in Kyrgyzstan, here's what you can do to try and stop it.
A full list of contestants on the upcoming season of Dancing With The Stars including Michael Sam.

Ryan Gosling returns to his roots.

Chris Hemsworth will be hosting SNL in March.

Republicans don't have to try hard to alienate women voters.

Was this Britney Spears' 2003 response to Justin Timberlake's allegations of cheating in "Cry Me A River"?

As Glee wraps production, Lea Michele tweets image of her carrying Cory Monteith's framed football jersey from the show with her as she left set. Monteith died of a drug overdose in 2013.

The Academy addresses why Joan Rivers wasn't in their on-air In Memoriam.

Ed Sheeran covers Christina Aguilera's "Dirrty."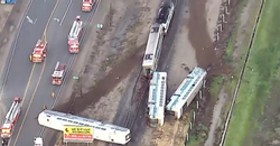 Southern California train derailment injures dozens, 3 critically.

Ellen Page talks about her dating life. Sorta.

Neil Patrick Harris takes criticism of his Oscar hosting like a champ.

Marisa Tomei will play Gloria Steinem in an HBO mini-series about the famed feminist and will be produced by George Clooney: "The miniseries will tell the story of the creation of Ms. Magazine in 1971 through the perspective of its founders and leaders, as well as the women who were affected by the publication during the Women's Movement. It also stars Kathy Najimy as Bella Abzug, another major feminist figure."

Judd Appatow and Netflix are going to give us Pee-Wee's Big Holiday.