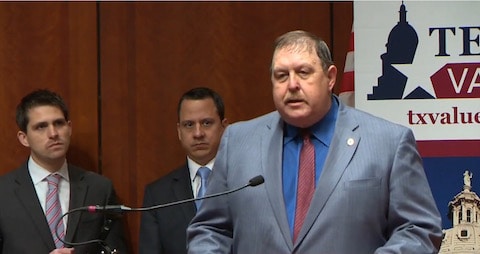 As we've previously reported, Texas State Rep. Cecil Bell, Jr. is not happy with the idea of gay marriage coming to his state and wants to move to punish any county clerks that issue marriage licenses to same-sex couples by revoking their pay via House Bill 623. Bell spoke at the Texas Faith and Family Day event in Austin on Tuesday, an event organized by grassroots campaigns like Texas Values, Texas Pastor's Council and Texas Right to Life. During his speech, he said:
In Texas, our tax dollars cannot be used to recognize the issue or otherwise address marriage any other way than what's in the Texas constitution which is one man, one woman.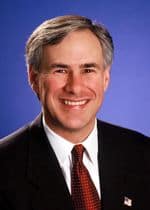 Governor Greg Abbott (pictured right) put in his two conservative cents in as well:
I support traditional marriage, it's what I defended as attorney general. Marriage is an issue reserved to the states.
At least until the Supreme Court rules otherwise. 
In a move of supremely malicious mockery, organizers celebrated Texas' 10-year ban on gay marriage by bringing wedding cake to the event.
You can watch KVUE's news report on the event AFTER THE JUMP…