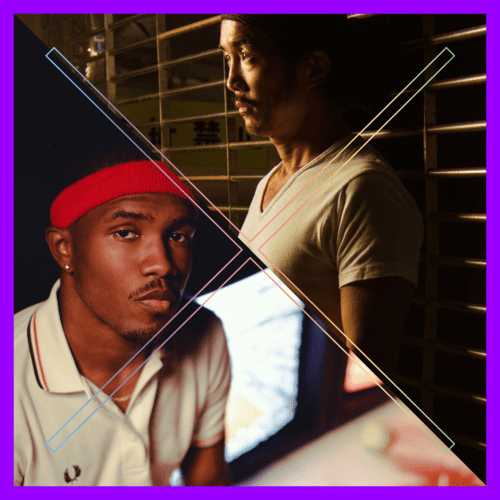 BY OCCUPY THE DISCO / RU BHATT 
My last column delved into the realm of deep house, showcasing the darker elements of house music. Today we take a significant departure and invite you to relax and chill out with some dreamy soundscapes by house music superstars.  
Frank Ocean paid tribute to the late Aaliyah last month on what would be her 36th Birthday, by covering her remake of The Isley Brothers' 1976 hit, 'At Your Best (You Are Love).' Ocean's haunting, stripped-down version gets a futuristic, cosmic makeover by L.A.'s starRo, a producer and DJ known for his downtempo tracks that fuse "beats with jazz, R&B, soul, chill, emotion, and love."  It's the perfect track to get you in the mood for Valentine's Day, which is right around the corner.
Check out additional tracks AFTER THE JUMP…
Satin Jackets (Tim Bernhardt) is best known for his subdued, "feel good" tracks, and his latest, 'Shine On You' is no exception: Bernhardt weaves UK crooner Esser's resplendent vocals with his ethereal production on the amorous anthem. If you're looking for something a little more dance floor friendly, check out the remix by Mighty Mouse. 
Sweden's Shakarchi and Straneus blend elements of tropical house and R&B on 'Hissmusik,' which recently released on fellow Swede HNNY's Yummy label. HNNY enhances the original track with his cheery, playful edit. 
Julio Bashmore enlists vocalist Bixby to inspire you to daydream with him on Bashmore's lush new single, 'Kong.'
London's Mighty Mouse and Sydney's Matt Van Schie (of Van She fame) team up as Du Tonc once again to release their latest, nostalgia-inducing, disco-infused single, 'Every Song.' 
Finally, Todd Terje's 'Preben Goes to Acapulco' gets a vibrant, '70s porn-style, makeover by Prins Thomas, who you may remember from his edits for Lana Del Rey or La Roux. The track is part of a Terje's new Preben Remixed EP out now on Terje's label, Olsen Records.
This Weekend: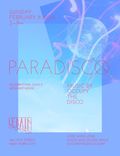 Occupy The Disco's bi-weekly disco tea is back again on February 8th at Le Bain at The Standard, High Line. DJs Tad Haes, Josh Appelbaum and RuBot serve up classic and fresh disco and house music as the city sun sets in the backdrop. We'll also be celebrating Josh's 30th birthday. So come join us for a twirl and a toast on Sunday the 8th, from 3-9pm. For more information, and pictures from our kick off party, check out  The Standard.
OCCUPY THE DISCO (OXD) curates and recommends music events to the gay community in NYC—in an effort to move the focus of the nightlife scene beyond the promoter and venue and to the music itself. OXD's goal is to educate, entertain, engage and empower the gay audience to reclaim their ability to question and experience the unknown. The OXD Mirror will serve to showcase tunes that are definitely off-the-beaten-path but rightfully deserve the attention of the gay ear. 
This week's post was written and curated by Ru Bhatt. Check out more of his music picks on his podcast, The Ru-Mix and on Made In Brazil. 
Be sure to check out these tracks and more on Soundcloud. For more information on OXD, check out our website and accompanying blog at www.occupythedisco.com, like us on Facebook, or follow us on Twitter: @OccupyTheDisco.