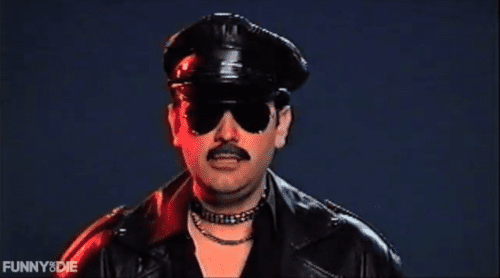 Way back when in the halcyon days of yester-queer, some gay men sought out sexual partners using a clever system known as the hanky code. Rather than listening to me explain the finer points of differentiating between brown lace and brown satin, we recommend College Humor's highly instructive explainer. It covers pretty much all of the basics:
"Purple means you're looking to settle into a sham marriage with a woman based on mutual benefit."
It also means piercing.
Check out College Humor's guide to hanky codes AFTER THE JUMP…(warning: NSFW language)