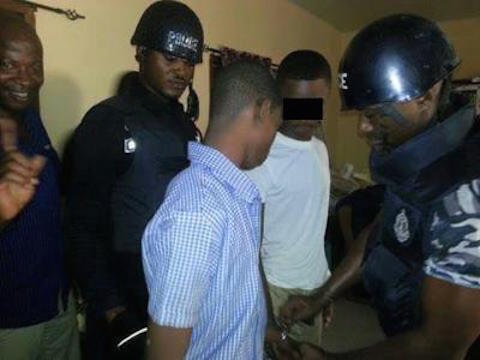 St. Paul's Senior High School in Danu, Ghana had a riot on their hands last week when students in the all-boys school reportedly tried to lynch two of their own on accusations of sodomy. Allegedly two boys were caught in the act, so the rest of the student body tried to deliver what they called 'instant justice.' Teachers generally are opposed to their students trying to murder each other, even in the world's most homophobic country, so two teachers intervened to try and stop the lynching.
The results were disastrous. The students rioted, stormed the teacher's bungalow, smashed car windscreens, destroyed school property, barricaded the roads in the school compound and burned truck tires. When the police were called in, the students began throwing rocks at the police, who in turn fired warning shots to try to disperse the mob. Unfortunately, one of the warning shots turned lethal as it struck student Adio Rakhib in the head and the boy was allegedly allowed to bleed out on the ground until classmates transported him via bicycle first to a clinic and later a hospital. The boy did not survive.
Rakhib's uncle, Yushau Turawah, is blaming the police for their "unprofessional" use of live ammo, and the school for allowing the situation to degenerate to violence.