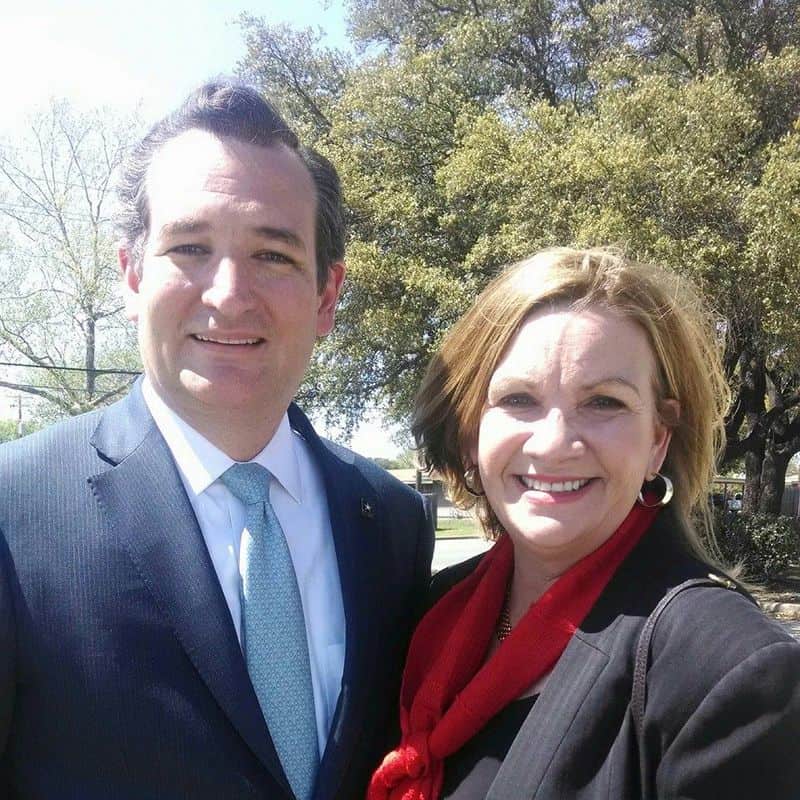 Last month we told you about Texas GOP state Rep. Molly White (shown above with Sen. Ted Cruz), who posted an Islamophobic rant to mark Muslim lobby day at the Capitol.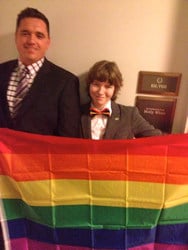 "Today is Texas Muslim Capital day in Austin," White wrote on her Facebook page. "The House is in recess until Monday. Most Members including myself are back in District. I did leave an Israeli flag on the reception desk in my office with instructions to staff to ask representatives from the Muslim community to renounce Islamic terrorist groups and publicly announce allegiance to America and our laws. We will see how long they stay in my office."
We also told you that Equality Texas responded to White's rant by delivering a gay Pride flag to her office (right). 
"There are many flags that celebrate the diversity and unity of TX," Equality Texas wrote on Twitter. "We decided to help build Rep White's collection."
Apparently, the group's attempt to educate White about diversity didn't work. Last week, White filed a bill that seeks to uphold Texas' ban on same-sex marriage regardless of any federal court ruling to the contrary. From White's HB 2555: 

White's bill is at least the fourth anti-gay marriage bill filed in the current Texas legislative session. As we mentioned last week, if and when a federal court brings marriage equality to Texas, expect an Alabama-style fight.  
UPDATE: White has also filed a bill that would allow business owners to refuse service on religious grounds. Read the full text of HB 2553 here.