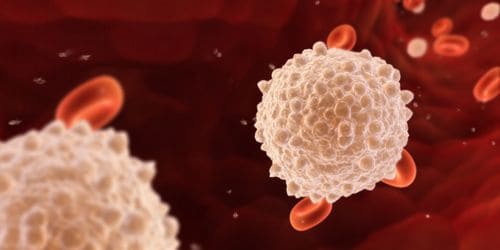 Experimental stem cell gene therapy that could act as functional cure for HIV infection has been approved by the Food and Drug Administration to move into early human test trials. Unlike other treatments that use healthy stem cells from uninfected donors, this form of therapy uses cells harvested from a positive person's own body. The stem cells are genetically manipulated to develop into white blood cells that are missing the key cellular receptors that the HIV virus uses to insert its genetic code into healthy cells. The modification effectively models a HIV-positive person's white blood cells after the cells of people who have a natural resistance to HIV.
After introducing the modified white blood cells into a positive person's bloodstream, researchers reason, the cells would naturally proliferate, effectively revitalizing their immune system to be able to fend off the virus indefinitely. A small testing pool of 12 volunteers have undergone the therapy in controlled trials being conducted by Calimmune, a California-based pharmaceutical research firm.
The preliminary results have been promising, with uncompromised white blood cells remaining present in test subjects' bloodstreams for up to four years. In theory, later versions of the treatment would result in permanent rejuvenation of healthy cells after a single round of treatment.
The FDA's authorization of further tests means that a larger group of people will be able to participate in a future study exploring the therapy's efficacy. As of now trials are planned for California's City of Hope medical research center with funding help from the California Institute for Regenerative Medicine.
"This kind of work is too important to just try one method at a time and sit back and wait to see if it is effective," CIRM board chair Dr. Jonathan Thomas explained to Imperial Valley News. "We have a mission to find treatments for patients in need. By trying several different approaches, taking several shots at goal at the same time if you like, we feel we have a better chance of being successful."