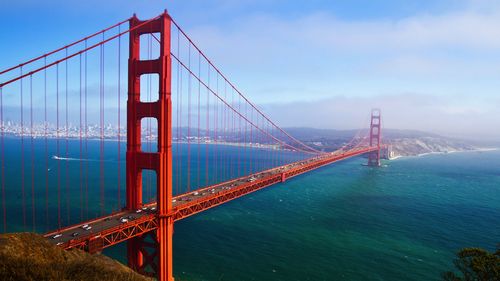 (via babson.edu)
Not surprisingly, San Francisco has the highest concentration of LGBT people of any city in the US, at 6.2 percent, according to a new Gallup survey. 
However, there are some surprises on the list, including Salt Lake City, which is ranked No. 7.
From The New York Times:
It might seem surprising at first that the city most associated with the Mormon Church — which believes that sex and marriage should occur between only a man and a woman — has the seventh-highest share of L.G.B.T. people, at 4.7 percent.

But another aspect of the Mormon culture — the importance of community and family — goes a long way toward explaining the pattern, people in Salt Lake City say.

Though many gay people who were raised Mormon (or L.D.S., an acronym for the Church of Jesus Christ of Latter-day Saints) describe feeling expelled from the community, a large number still choose to stay close to their families and culture. "If you grow up L.D.S. like I did, you still have these deep Mormon values that are embedded in your DNA," said Troy Williams, executive director of Equality Utah, an L.G.B.T. advocacy group.
The Gallup survey includes the nation's 50 largest metropolitan areas and is believed to contain the most detailed estimates yet about where LGBT people live. 
Birmingham, Alabama, has the lowest concentration of LGBT people, at 2.6 percent, but according to Gallup, the overall margin is small:  
The distribution of LGBT identity across the largest metro areas in the U.S. is relatively narrow, with a range of 3.6 percentage points from the highest to the lowest MSA among the top 50. This mirrors previous analyses of the distribution of the LGBT population across states, which show similarly fairly even distribution, at least in comparison to the many other pronounced geographic differences found on race, ethnic, political and ideological variables.

The lack of sharp distinctions could reflect in part that the geographic MSAs used in this research are large, and for most areas, include significant suburban populations around center cities. The sample sizes involved do not allow for an analysis of center cities per se, but perhaps the LGBT percentage is larger in these areas than in the metropolitan area as a whole.