The Gen Con gaming convention has sent a letter to Indiana governor Mike Pence threatening to pull its convention, with a weekend turnstile attendance of 184,699 and unique attendance of 56,614, out of Indianapolis should Pence sign a bill headed to his desk that would allow businesses to discriminate against LGBT people based on religious beliefs.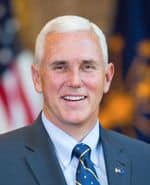 According to the letter, Gen Con's has an economic impact on the city of more than $50 million.
Said owner and CEO of Gen Con LLC in the letter:
"Legislation that could allow for refusal of service or discrimination against our attendees will have a direct negative impact on the state's economy, and will factor into our decision-making on hosting the convention in the state of Indiana in future years…Gen Con proudly welcomes a diverse attendee base, made up of different ethnicities, cultures, beliefs, sexual orientations, gender identities, abilities, and socio-economic backgrounds," she wrote. "We are happy to provide an environment that welcomes all, and the wide-ranging diversity of our attendees has become a key element to the success and growth of our convention."
The Indy Star reports that Pence, who has said that he is "looking forward" to signing the legislation, remains motivated to do so:
"The Governor has been clear on where he stands on this issue and we don't have anything to add at this time," spokeswoman Kara Brooks said.