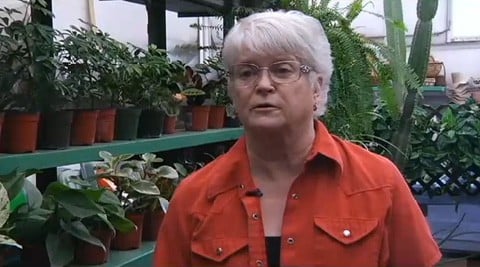 Richland, Washington florist Barronelle Stutzman has been fined $1000 plus $1 for court costs and fees for her refusal back in 2013 to provide flowers for a longtime customer's wedding to his same-sex partner because of her "relationship with Jesus Christ."
The Associated Press reports:
In a February ruling, [Benton County Superior Judge Alexander] Ekstrom found that Stutzman's refusal to provide flowers because of sexual orientation violated Washington's anti-discrimination and consumer protection laws. Along with the fine, the judge's ruling also requires that everything Arlene's Flowers sells to opposite-sex couples has to be available at the same price to same-sex couples.
Attorney General Bob Ferguson, whose office requested the fine, said in a statement Friday that the ruling is a reminder of the reach of Washington's anti-discrimination laws.
"My primary goal has always been to end illegal discrimination," Ferguson said. "I'm pleased that today's ruling clearly prohibits discrimination against same-sex couples."
Last month, we reported Stutzman had rejected a settlement offer in the case and said taking the offer would have been like Judas betraying Jesus.