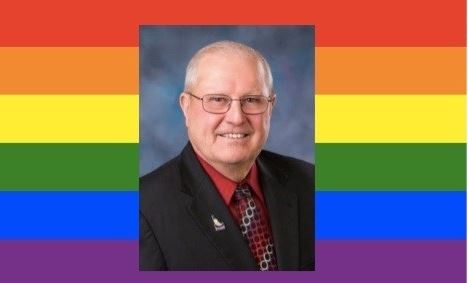 An Idaho state Representative who last week authored a resolution urging Congress to impeach any judge who rules in favor of gay marriage is receiving some brilliant backlash from a LGBT advocate with an eye for domain registry expiration. 
State Rep. Paul Shepherd, whose House Joint Memorial 4 passed the Idaho House in a 44-25 vote Friday, said he decided to author the resolution because "somehow, someday we've gotta take a stand" and that "you can't say an immoral behavior according to God's word, what we've all been taught since the beginning, is something that's just."
The domain for Shepherd's political website paulshepherdusa.com, expired earlier this month according to the AP and was snatched up by 21-year-old college student Dylan Hailey on Sunday in reaction to the controversial resolution. The site has since been transformed into a LGBT resource site calling for Shepherd to "meet with the local LGBT community to help him with his fears of it."
Shepherd, however, doesn't seem to want to budge on things and reacted to the news of his campaign site's overhaul in unsurprising fashion: comparing gays to slave owners.
"Slave owners were very good Christians and good people…They weren't terrible rotten horrible people," Shepherd explained to Idaho Report's Melissa Davlin. They were just people who made terrible decisions.
"And that's how I see gay people."