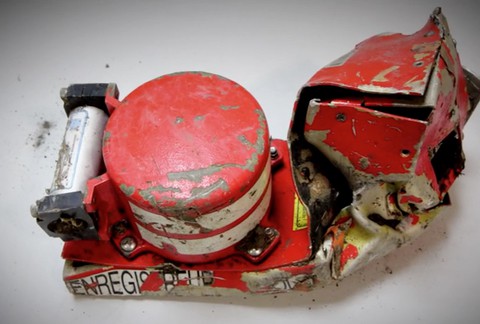 Andreas Lubitz, identified as the co-pilot of the Germanwings A320 that crashed in the Alps on Tuesday morning, intentionally put the aircraft into a dive while the pilot was locked out of the cockpit, a Marseille prosecutor told reports today. Death was "sudden and immediate" for all aboard.
The Guardian reports on the press conference.
The co-pilot, a German citizen, was reportedly alive until the time of impact:
The first 20 minutes of conversation between the pilot and co-pilot was amicable, then the co-pilot took over when the pilot left to make a "natural call".
At this point, the co-pilot accelerated the plane's descent using the keys of the monitoring system. The prosecutor described it as a "voluntary" action.
In the remaining 10 minutes there are a number of appeals by the pilot to get access to the cockpit but there was no access, the prosecutor said. The pilot knocks on the door but there is not response. There is the sound of breathing from the co-pilot until impact.
 "The intention was to destroy this plane," said the prosecutor.
"He was breathing normally, he did not utter a single word…He had no reason to disable contact with other planes…We could hear the cries minutes before the plane crashed."
"Absolute silence inside the cockpit. Nothing, no word during the last 10 minutes…I think he refused to open the door and turned the button to get down the plane. It was a voluntary action on the part of the co-pilot… He is not known as a terrorist, absolutely not…We do not have sentiment that there was panic (in cockpit) as he was breathing normally."
The prosecutor declined to call the pilot's action a suicide. "When you commit suicide, you die alone. With 150 on the plane, I wouldn't call that suicide."
The most recent report from the BBC, AFTER THE JUMP…